You are here
Designers reflect identity, heritage through art at Trendsetting VII exhibition
By Suzanna Goussous - Sep 08,2016 - Last updated at Sep 08,2016
Artwork on display at Nabad Art Gallery within the Trendsetting VII exhibition until September 30 (Photo by Suzanna Goussous)
AMMAN — Seven artists are exhibiting their work at Nabad Art Gallery as part of the Amman Design Week (ADW), tackling different issues through art, including women empowerment, culture, heritage, recycling and urban life.
At the "Trendsetting VII" exhibition, artists from Jordan and the region presented their art pieces to emphasise identity through art.
Jordanian artist Omar Bilbeisi mixes the modern with the old in his work, through graffiti and street art. Many of his pieces include Arabic calligraphy, which he said highlights Arabic culture.
"I have always been passionate about art. I had the chance to study art in France… I kept producing artworks but never held exhibitions; it was only recently that I started showcasing my work at galleries," he told The Jordan Times on Wednesday.
Bilbeisi started with portraits and incorporated Arabic poetry into the pieces, but he then realised that people are interested in reading the words written in Arabic because they are seen as a different artistic tool.
Alia and Susan Mango presented their table designs using fabric, wood, and Plexiglas made of recycled products.
"The idea came from the products available at the local market. All we saw was white sheets and plain table settings. We thought of starting a business that creates items from what we already have and offer the market a new type of art," Alia told The Jordan Times.
Syrian artist and jeweller Hania Kuzbari's designs from her new collection were also showcased at the exhibition, with the theme being Levantine Jasmine.
The collection, dubbed "Memoire Levantine", was created in collaboration with Syrian artist Boutros Al Maari, inspired by the jasmine flower that reminds the designers of Damascus and the Levant area.
"I feel that this region represents me, speaks about me… I thought jasmine was one of the things that reminds you of home," Kuzbari told The Jordan Times.
"Jasmine is our flower, every person who lives or has lived in this region would know that this flower symbolises home; it's like a memoire from our countries," she added.
"From this region, we hope this jasmine would carry the message of peace, simplicity, art and culture. Our region is not about the wars and the current harsh circumstances. We are countries rich with culture and art."
Maari displayed several art pieces related to Damascus and the daily life of its residents, identifying the culture and customs of Syrians through folkloric characters, outfits and designs.
Jordanian environmental designer Maha Kawar presented her design models made of wood with simple units and shelves that can be relocated and changed to "show a flexible look at home".
Kawar said that after spending 35 years in the field, she became more familiar with the wood and what it takes to create a design out of it.
"I tried to include different colours and shapes. The idea is to be able to change the pieces if you get bored [of] them with time. It's flexible," she added.
"We need ideas, good designers, I've been in the business for a long time and I taught design at universities for 15 years. You see young generations with good ideas," the artist told The Jordan Times.
"I think [ADW] was a very good idea for bringing out new designers and new ideas and keeping up with the old ones," she said.
The exhibition also showcased the artwork of Jordanian architect and designer Lara Zureikat, presenting patterns and textiles inspired by the plants that grow in Jordan's desert.
The patterns are printed then on curtains, wallpapers and screens.
ADW continues through Friday night, with musical concerts, talks, workshops, and exhibitions of more than 60 artists from Jordan and the region. The events are held at Gallery Ras Al Ain's Hangar, the Jordan Museum and the Raghadan Tourist Terminal.
The exhibition at Nabad continues through September 30.
Related Articles
Sep 05,2016
AMMAN — Inspired by the female identity, Syrian artist Rana Sunaij creates works of art from timeworn furniture to produce functional design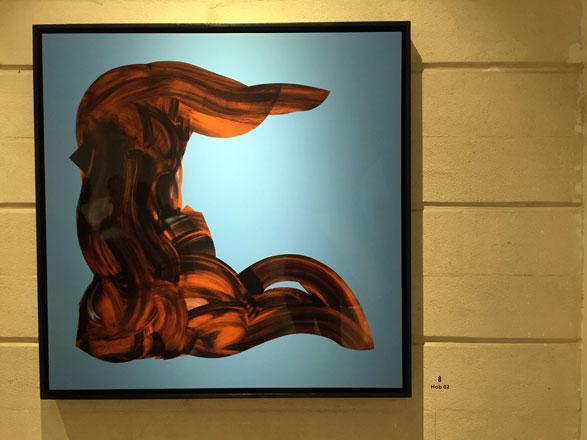 Sep 04,2016
AMMAN — Algerian artist Hamza Bounoua, who is exhibiting at Amman Design Week (ADW), says he creates art from letters to communicate his cul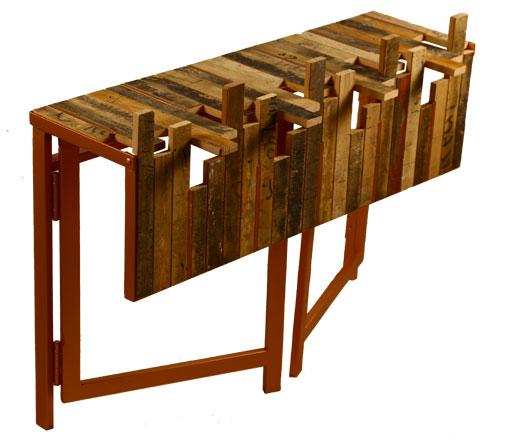 Oct 12,2017
AMMAN — For young Jordanian architect and designer Basel Naouri, Amman Design Week (ADW) is a great opportunity to display three pieces of h
Newsletter
Get top stories and blog posts emailed to you each day.