You are here
Algerian artist uses Arabic letters to create universal art
Bounoua says Amman Design Week could catalyse artistic movements in region
By Suzanna Goussous - Sep 04,2016 - Last updated at Sep 04,2016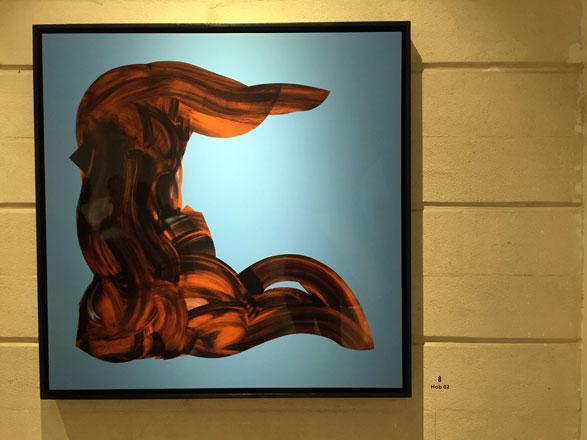 Work by Hamza Bounoua on display at Wadi Finan Gallery until September 25 (Photo by Suzanna Goussous)
AMMAN — Algerian artist Hamza Bounoua, who is exhibiting at Amman Design Week (ADW), says he creates art from letters to communicate his culture to people "from all races and origins".
Bounoua aims to create a universal visual language by mixing diverse cultural traditions from Egypt and Mesopotamia to African tribes, from totemic figures to graffiti from East Arabia, he explained in an interview with The Jordan Times on Sunday.
His work, currently on display at Wadi Finan Gallery in Jabal Amman, fuses letters with other signs and symbols in vertical and horizontal lines; the Arabic language is combined with Latin letters and cuneiform script, one of the earliest writing systems.
In his "Through Letters" exhibition, Bounoua presents Arabic letters artistically to make the language universal.
"The idea of this exhibition is that I am using letters but not from the calligraphy aspect… I draw letters, I care about creating art from those letters, aiming to move forward with our language and take it to the global level.
"It's about forming art from my own culture that speaks to people from all races and origins," he explained.
Bounoua believes that Arab artists should seek the beauty of their language to emphasise the "exquisite" history and culture that formed it.
"I try my best to produce work that shows how powerful the language is, to make the art speak not only Arabic but all universal languages," the artist added.
Bounoua is motivated by producing art that speaks to and understands all races and ethnic groups, he said.
"I take the Arabic letters out of their 'Arabic' context to travel the globe with them; this is where my idea lies."
Bounoua has been creating art since the age of five, and his work has travelled with him from Algeria to Brazil, Canada, Lebanon, the UAE and Kuwait.
He has showcased his work in over 60 exhibitions around the world, but says ADW is special as it gives a platform to Arab artists and designers.
"I was glad to prepare for my exhibition as part of the ADW activities. I viewed pieces from all around the region that I personally benefited from. It's nice to have a design week in Amman just like Dubai's event," Bounoua said.
Such activities in the Middle East will be the catalyst for artistic movements, he added, since they introduce local artists to a wider audience.
"We do not have galleries to deal with the artworks of designers. I think this is an opportunity for people to support and open galleries for designers around the year."
In the future, Bounoua said he hoped to show the world the beauty of Arabic through his art, adding that after ADW, he will show his work at an exhibition in Paris.
The ADW continues through September 9, hosting events that promote handicrafts, creativity, renovation and recycling, according to organisers. The events are taking place at Ras Al Ain Gallery's Hangar, the Jordan Museum and Raghadan Tourist Terminal.
Designers, artists and sculptors from Jordan, Lebanon, Syria, Palestine, Morocco, Iraq, Algeria, the UAE, the US and Norway are presenting their work daily from 11am to 9pm at the venues, with workshops and talks taking place throughout the week.
Related Articles
Sep 08,2016
AMMAN — Seven artists are exhibiting their work at Nabad Art Gallery as part of the Amman Design Week (ADW), tackling different issues throu
Sep 05,2016
AMMAN — Inspired by the female identity, Syrian artist Rana Sunaij creates works of art from timeworn furniture to produce functional design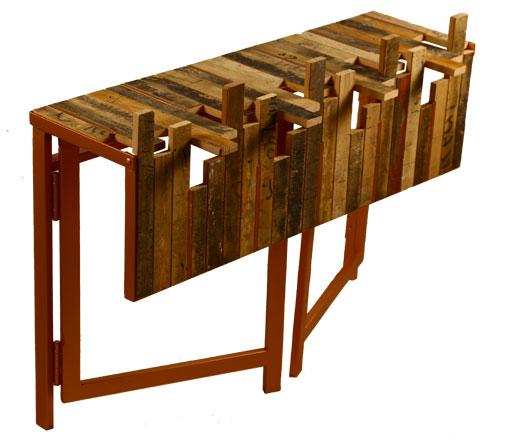 Oct 12,2017
AMMAN — For young Jordanian architect and designer Basel Naouri, Amman Design Week (ADW) is a great opportunity to display three pieces of h
Newsletter
Get top stories and blog posts emailed to you each day.