You are here
Yemen port, airport to reopen to aid — Saudi-led coalition
By AFP - Nov 22,2017 - Last updated at Nov 22,2017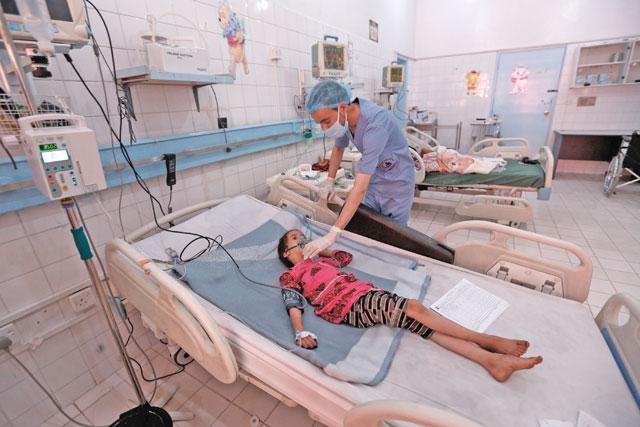 Yemeni children suffering from diphtheria receive treatment at a hospital in the capital Sanaa on Wednesday (AFP photo)
RIYADH — The Saudi-led coalition fighting in Yemen said on Wednesday it would reopen a key Red Sea Port and Sanaa airport to aid, after a more than two-week blockade following a missile attack on Riyadh.
The coalition said it would reopen Hodeida Port to receive "urgent humanitarian and relief materials" and Sanaa airport to UN aircraft from midday on Thursday (0900 GMT).
It did not specify when or if it would ease a blockade on commercial traffic.
Hodeida, which is controlled by Houthi rebels backed by Saudi Arabia's arch-rival Iran, is a key conduit for much-needed food and medicine imports to Yemen.
The coalition imposed a total blockade of Yemen's ports and airports two days after the Houthis fired a missile at Saudi Arabia on November 4.
The missile was intercepted near Riyadh's King Khalid International Airport, sparking a war of words between Tehran and Riyadh, which accused Iran of "direct aggression" and supplying arms to the Houthis.
The United Nations Security Council on November 9 called for the blockade to be lifted, warning that otherwise Yemen would face "the largest famine the world has seen for decades".
The Houthi government on Tuesday announced the country's main international airport was fully functional again a week after a Saudi-led air strike destroyed the facility's navigation system.
The airport had been open to only select humanitarian flights.
Allied with Yemeni strongman Ali Abdullah Saleh, the Iran-backed Houthi rebels control the capital Sanaa along with much of northern Yemen.
In 2015, Saudi Arabia and its allies joined the Yemeni government's fight against the rebels.
More than 8,750 people have since been killed.
The country also faces a deadly cholera epidemic and millions stand at the brink of official famine.
The UN Food and Agriculture Organisation says Yemen is highly dependent on imported wheat for its basic needs.
Related Articles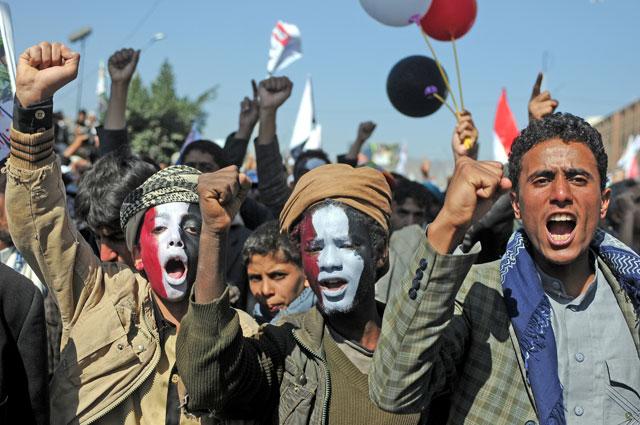 Nov 13,2017
SANAA — Young and old, desk clerks and activists, Yemenis from all walks of life took to the streets on Monday to protest a Saudi-led blocka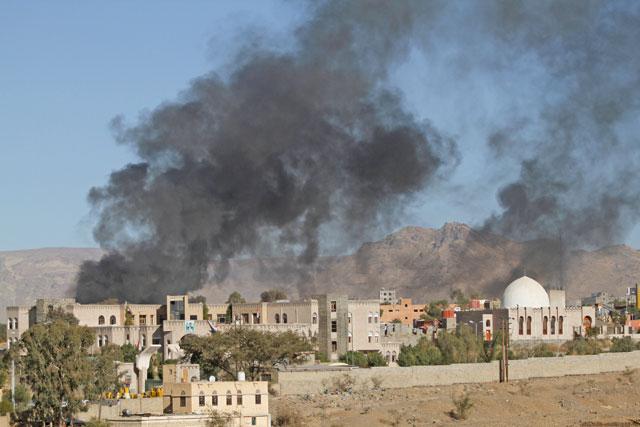 Jan 11,2018
RIYADH — A Saudi-led coalition has warned Yemen's rebels threaten ships in the Red Sea through their control of a key port, days after rebel
Jan 09,2018
DUBAI — Yemen's rebels have threatened to block traffic across the Red Sea unless a blockade by a regional military alliance is lifted, prom