You are here
Saudi-led coalition says Yemen rebels threat to ships in Red Sea
By AFP - Jan 11,2018 - Last updated at Jan 11,2018
Smoke rises after an air strike on the military site in Sanaa, Yemen, on Thursday (Reuters photo)
RIYADH — A Saudi-led coalition has warned Yemen's rebels threaten ships in the Red Sea through their control of a key port, days after rebel warnings over a coalition blockade.
"The port of Hodeida is a launching pad for terrorist operations threatening navigation in the Red Sea and the Bab Al Mandab Strait," coalition spokesman Turki Al Maliki said late on Wednesday.
The Red Sea is a key shipping route for world trade that connects the Middle East to Europe via the Suez Canal. The Bab Al Mandab Strait is the southern entrance to the Red Sea.
The Houthi rebels control the main port of Hodeida among a string of Red Sea ports on Yemen's western coast that are vital entry points for food imports and aid.
Maliki spoke after the rebels on Monday threatened to cut off Red Sea traffic unless Saudi Arabia and its allies lifted a blockade on Yemen's ports and main international airport.
In November, the coalition tightened the blockade after the Houthis fired a missile into Saudi Arabia that was intercepted near Riyadh's international airport.
The blockade has massively reduced the amount of food and relief reaching the country, international aid groups say, even though the coalition has since allowed certain aid deliveries in.
More than 9,000 people have been killed since the Saudi-led coalition joined the Yemeni government in its fight against the Houthis in March 2015.
The coalition, which has warships positioned in the Red Sea, accuses Iran of backing the Houthis.
Yemen was highly dependent on food imports even before 2015, and the United Nations has warned the country now stands on the brink of famine.
Meanwhile, witnesses and a rebel-run news agency said Thursday that Saudi-led coalition air strikes on a marketplace and house in rebel-held northern Yemen have left at least 14 people dead.
An eyewitness in the northern province of Saada told AFP that 12 people had been killed in strikes on the marketplace on Wednesday evening, including women.
The rebel-run news agency Saba gave the same toll and accused the coalition of using cluster bombs in that attack in Kataf city.
In the Baqim district of Saada province, two people were killed in a Saudi-led air strike on a house, another witness said.
Saba gave the same toll and said that separate strikes on a house near the Saudi border had left another two people dead although there was no independent confirmation.
Related Articles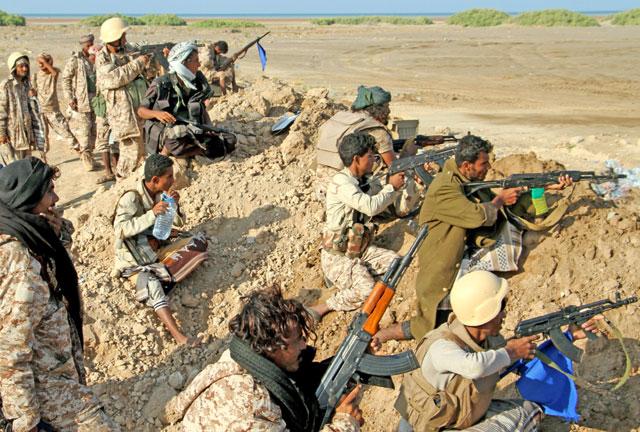 Jan 11,2017
SANAA, Yemen — Heavy fighting continued to rage Wednesday near the strategic Red Sea strait of Bab Al Mandab in western Yemen, leaving dozen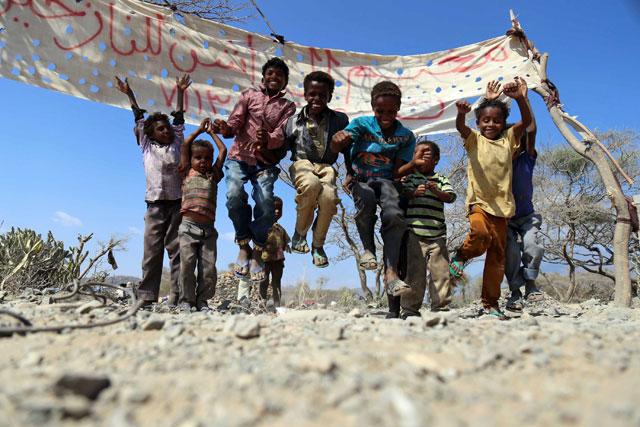 Jan 14,2017
ADEN — At least 26 Yemeni fighters died in fresh clashes and an air strike as government forces advanced against Shiite Houthi rebels near a
May 30,2018
MOKHA, Yemen — Pro-government forces in Yemen are preparing to surround a key Red Sea port in a bid to force Houthi rebels to surrender it w
Newsletter
Get top stories and blog posts emailed to you each day.