You are here
Saudi Arabia resumes oil exports through key waterway
By AFP - Aug 04,2018 - Last updated at Aug 04,2018
RIYADH — Saudi Arabia said Saturday that it was resuming oil shipments through the Bab Al Mandab Strait, ending a 10-day suspension triggered by rebel attacks off the coast of Yemen.
The decision came after measures by a Saudi-led military coalition to "ensure the security of navigation in this strait and in the Red Sea", said Saudi Arabia's Energy Minister Khaled Al Falih, quoted by the official Saudi Press Agency.
Measures had been taken "in coordination with the international community", Falih added, without providing further details.
Bab Al Mandab is a crucial shipping lane between the Arabian Peninsula and the Horn of Africa, linking the Red Sea to the Gulf of Aden.
On July 26, Saudi Arabia said it was temporarily suspending oil shipments through Bab Al Mandab after two oil tankers operated by Saudi shipping group Bahri were attacked, slightly damaging one vessel.
Saudi leads a coalition backing Yemen's government in a war against Houthi rebels.
The pro-Houthi Al Masirah television said at the time that the rebels had targeted a Saudi warship named Al Dammam, without providing further details.
The Houthis are backed by Saudi Arabia's regional rival Iran, and retain control of the strategic Red Sea Port of Hodeida.
On Wednesday, Israeli Prime Minister Benjamin Netanyahu warned Iran his country would join military action to stop Tehran if it attempted to block the strait.
"If Iran tries to block the Bab Al Mandab, I am convinced that it will find itself facing a determined international coalition to prevent this. This coalition would also include the state of Israel and all its arms," Netanyahu said.
About 4.8 million barrels of oil and petroleum products pass through the strait every day, according to US government figures.
Related Articles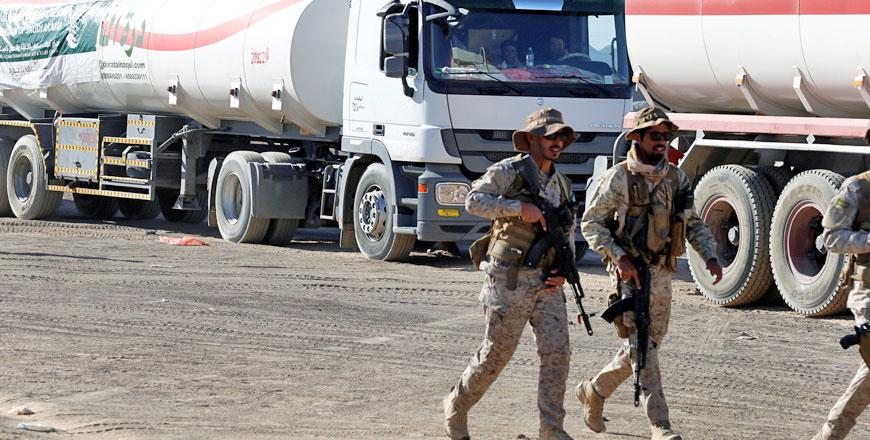 Aug 02,2018
SANAA — Yemen's Houthi rebels announced a two-week pause in Red Sea operations on Wednesday, after attacks against Saudi tankers last week p
Aug 02,2018
OCCUPIED JERUSALEM — Israeli Prime Minister Benjamin Netanyahu has warned Iran it would join military action to stop it blocking a key seawa
Jul 29,2018
RIYADH — A military coalition led by Saudi Arabia said on Sunday it had destroyed sites used by Houthi rebels in neighbouring Yemen to launc