You are here
Tech summit to bring together global experts in support of Syrian youth
By JT - Feb 19,2018 - Last updated at Feb 19,2018
AMMAN — Syrian crisis humanitarian experts will join forces with tech companies, donors, investors, and youth to host the "No Lost Generation Tech Summit" in Jordan at the end of the month, aiming to connect private sector knowledge, expertise and innovations to boost opportunities for refugees and young people across the region.
The event, which will take place in Amman on February 21 and 22, will build on the success of last year's summit which brought together 200 innovators from technology giants like Microsoft, Facebook, Google, and Cisco, along with embassy representatives, aid agencies and private companies, a statement by the organisers said.
Last year's summit resulted in almost $250,000 of seed funding for new ventures, including mobile phone apps to improve spoken and written Arabic, sharing digital curricula and funding to equip 100 Syrian refugee girls in Jordan with computer coding skills.
It was followed by a sister event in Silicon Valley, the USA, where over 50 representatives of the private sector and humanitarian organisations discussed how technology and private sector resources could support young people in the region, the statement said.
This year's event will tackle further challenges, including the use of digital solutions to address gender and representation issues faced by young people across the region.
Mark Chapple of World Vision, which is the co-lead of the No Lost Generation initiative, said: "Seven years into the Syria Crisis, we are faced with a generation of young people forced from their homes who yearn for a better education and a decent job."
"The scale of the challenge is so vast that innovative tech solutions, such as online learning courses, digital job opportunities, resources and apps, can help equip more people with the training and skills they'll need – and that's where the tech summit comes in," he added, noting that "the event is about harnessing the talent of technology companies, securing private investment, and — most crucially — hearing from young people themselves about the challenges they're facing, to bring everyone together in the room to hammer out solutions."
The 2018 event is sponsored by World Vision, Microsoft, NetHope, and the EU Regional Trust Fund in Response to the Syrian Crisis, and led by a steering committee including World Vision, NetHope, Mercy Corps, NRC and UNICEF.
"The No Lost Generation Tech Task Force is a model for collective impact. The task force demonstrates firsthand that we can have much greater scale and impact by working together with NGOs, the tech sector, and the academic community. This exemplifies how we can use the power of technology to empower vulnerable youth," said Frank Schott, vice president of global programmes for NetHope.
Related Articles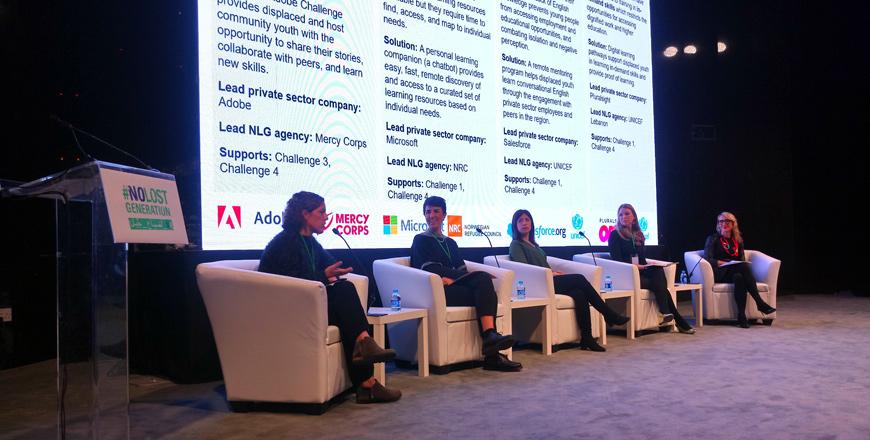 Feb 21,2018
AMMAN — "It has been five years since the opening of the Zaatari Refugee Camp and our lives have changed drastically since," said Reem,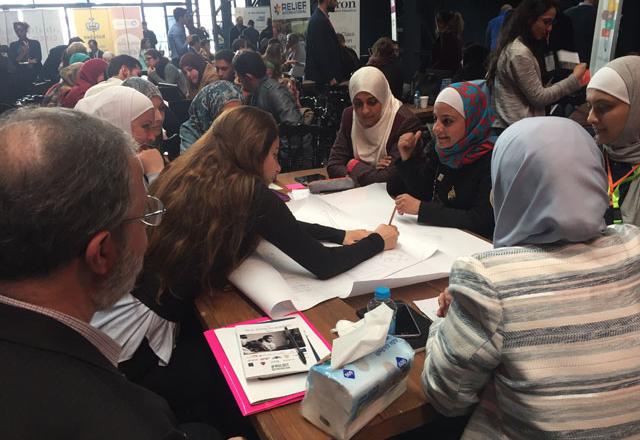 Mar 02,2017
AMMAN — Technology could help address some of the education and skills challenges caused by the Syrian crisis, participants at the No Lost G
Feb 13,2017
AMMAN — The No Lost Generation (NLG) EdTech summit on March 1 and 2 is attracting participants from the public, private and development sect
Newsletter
Get top stories and blog posts emailed to you each day.