You are here
MPs to debate no-confidence motion in gov't on Sunday
By Raed Omari - Feb 14,2018 - Last updated at Feb 14,2018
AMMAN — Lower House Speaker Atef Tarawneh on Tuesday announced that a memo signed by lawmakers requesting a vote of no confidence in the government would be on the agenda of next Sunday's meeting.
House's 14-member Reform Bloc has previously submitted the letter to the Chamber's permanent office requesting a vote of no confidence in Prime Minister Hani Mulki's government, citing its "inability to address the current challenges and its recent decision to increase tax burdens on citizens".
According to the House's bylaws, a request of no-confidence in the government should be included on the House's agenda if it is signed by at least 10 parliamentarians.
Paragraph A of Article 54 of the Constitution stipulates that a session to consider a vote of no-confidence in all the Cabinet or any individual minister can be held at the request of the prime minister or a request signed by no less than 10 deputies.
In the memo, a copy of which was seen by The Jordan Times, signatories said their move aimed at "removing the government from office to save Jordanians from its unwise decisions".
Signatories of the memo also listed the government's decision to raise taxes and prices of commodities, mainly bread, as another major motive behind their request of a no confidence motion.
Related Articles
Feb 07,2018
AMMAN — In spite of a memorandum signed by a group of MPs requesting a no confidence vote in the government, parliamentary sources on Wednes
Feb 02,2015
The Lower House and the government are likely to remain at loggerheads over hiking electricity tariffs as a group of MPs is lobbying for a no-confidence vote.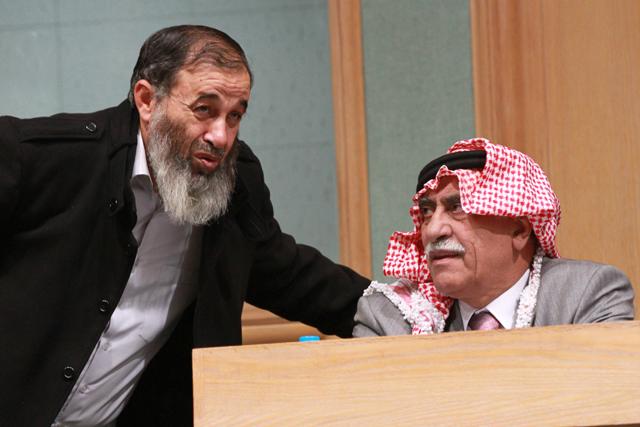 Dec 14,2014
More than 20 MPs signed a memorandum on Sunday, requesting a motion of no confidence in Prime Minister Abdullah Ensour's government, primarily citing its incapability to run the state's affairs.
Newsletter
Get top stories and blog posts emailed to you each day.