You are here
Businesses should shore up cyber defences as attackers grow more skilful — Cisco
By Mohammad Ghazal - Feb 16,2015 - Last updated at Feb 16,2015
AMMAN — Businesses and individuals in Jordan must adopt an "all hands on deck" approach to defend themselves against cyberthreats, as attackers have become more proficient at evading detection, according to international network giant Cisco Systems.
Hackers are now taking advantage of gaps in cybersecurity to conceal malicious activity, the company said.
"Defenders, namely, security teams, must be constantly approve their approach to protect their organisation from these increasingly sophisticated cyberattack campaigns," the US-based company said in its Cisco 2015 Annual Security Report.
The report, e-mailed to The Jordan Times, showed that online criminals are expanding their tactics and morphing their messages to carry out cyberattack campaigns and make it harder to detect them.
According to the report, the top three threats facing businesses and individuals in the region and across the world are snowshoe spam, under which attackers are sending low volumes of spam from a large set of IP addresses to avoid detection.
The second threat is web exploits "hiding in plain sites", and the third are malicious combinations including Flash malware.
Commenting on the report, Jawad Abbassi, chairman of the ICT Association of Jordan ([email protected]) said businesses in Jordan, especially small- and medium-sized enterprises (SMEs) are vulnerable to cyberthreats and attacks.
"The majority of businesses and companies in Jordan are SMEs. They represent a large portion of the Jordanian economy and unfortunately are the most vulnerable as they lack [the] resources to focus on security protection," Abbassi told The Jordan Times on Monday.
Major companies and entities, whether in the public or the private sector, are well protected in the Kingdom and prepared to deal with any cyberthreats, he added.
Abbassi noted that the increased connectivity of devices and the growing volume of Internet users in the Kingdom play a key role in raising the number of users subject to cyberattacks.
"SMEs need to be attentive to this issue as cyberthreats are rapidly changing and evolving and we are part of this connected world," he said.
According to the Cisco report, cybercrimes are flourishing across the world and spam continues to pose a challenge in the Middle East and the rest of the world.
Most common spam comes in the forms of fake FedEx shipment notifications, fax message delivery e-mails, electronic payment notices, product order e-mail messages, invoice statement attachments, money transfer notifications and bank payment transfer notification, as well as malicious personal picture attachments.
In 2014, 1 per cent of high-urgency common vulnerabilities and exposure alerts were actively exploited, according to Cisco.
Java exploits have decreased by 34 per cent, as Java security improves and adversaries move to embrace new attack vectors in 2014, the report said.
Spam volume increased 250 per cent from January 2014 to November 2014.
Related Articles
Aug 16,2015
AMMAN — Public and private institutions in Jordan need to adopt a strategy to fend off any possible cyberattacks, the Arab Advisors Group sa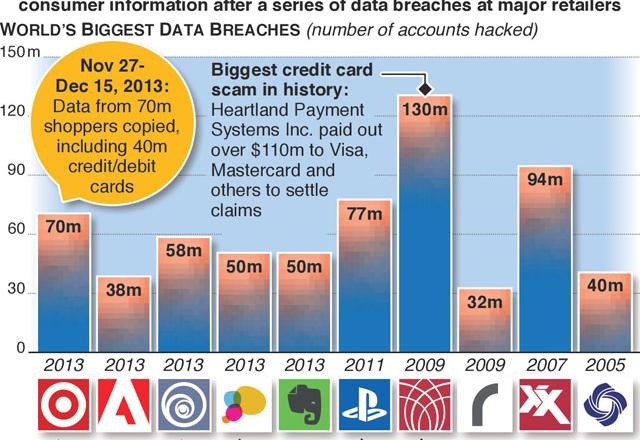 Mar 03,2014
Businesses in the region, including Jordan, face unprecedented levels of cyber attacks, according to the Cisco 2014 Annual Security Report, released on Monday
Jan 16,2014
A Cisco security report released on Thursday showed that hacker threats reached "startling levels" last year and that the world is suffering from a shortage of skilled computer defenders.
Newsletter
Get top stories and blog posts emailed to you each day.