You are here
Agriculture Ministry refutes rumours of watermelon contamination
By Maria Weldali - Jun 07,2023 - Last updated at Jun 08,2023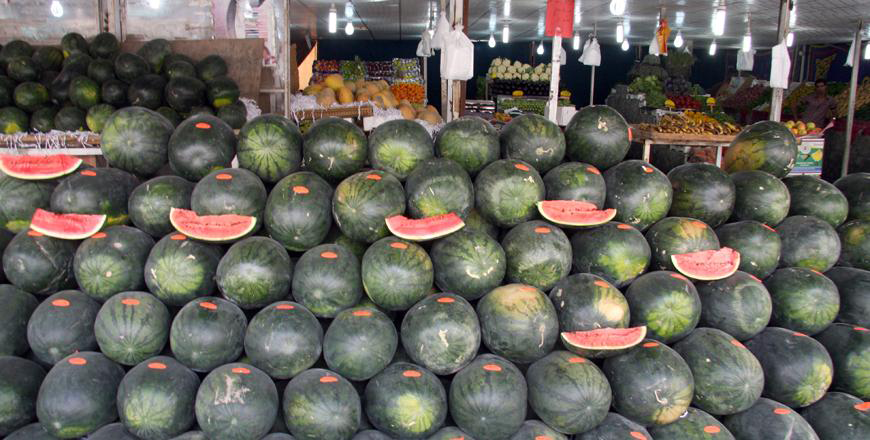 The Jordan Farmers Union on Wednesday refuted rumours that locally grown watermelon produce is unsafe (JT file photo)
AMMAN — The Jordan Farmers Union (JFU) on Wednesday refuted rumours that locally grown watermelon produce is unsafe, affirming that no issues have been detected.
"All the quality standards are met and the best practices are followed when we grow our local watermelon," JFU President Mahmoud Al Oran said.
Oran told The Jordan Times that food safety is a top priority, therefore growers follow a range of national and international guidelines.
Oran deplored the continued spread of rumours, noting that unfounded statements could damage the local product's reputation.
A number of governmental bodies, including the Ministry of Agriculture, persistently monitor the production process, he added.
A statement issued by the Ministry of Agriculture assured citizens that the local watermelon produce is uncontaminated and safe for consumption, noting that no reported cases of food poising have been linked to watermelon.
Abu Mahmoud, a street vendor who sells watermelon from his truck, told The Jordan Times that none of his regular customers have complained or gotten food poisoning from watermelon.
Samah Darwish, a Jordanian based in Zarqa, told The Jordan Times that she and her family have been eating watermelon almost every day for the past month without incident.
"It is unfair to spread false information that immediately affects people's choices and decisions," Darwish said.
Newsletter
Get top stories and blog posts emailed to you each day.