You are here
Activists criticise stereotyping of women in Mother's Day ads
By Suzanna Goussous - Mar 19,2016 - Last updated at Mar 19,2016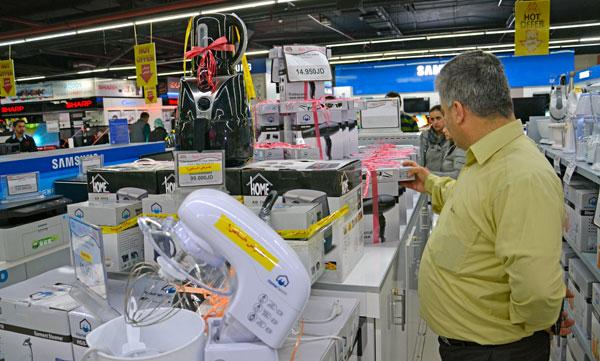 Shoppers check out discounts on home appliances at a shopping centre on the occasion of Mother's Day in Amman on Saturday (Photo by Amjad Ghsoun)
AMMAN — As Mother's Day approaches, activists and experts criticised some advertisements for "depicting stereotypical images of women" and "limiting their role to house work".
Yusra Arafeh, a 20-year-old, said that in the days leading up to Mother's Day, marked in Jordan on March 21, she notices more advertisements depicting women and mothers, as "housewives" and "servants".
"Many marketing campaigns include images of women only as housewives, as if mothers are servants of the household, not family members who work and help in generating an income," Arafeh told The Jordan Times recently.
Salma Hanahneh, an employee, added that it is "offensive" that most advertisements include the "traditional image" of women.
"Mothers can do so much more than just clean and cook... They are not servants; they deserve gifts for them and not for the house, to show respect," she said.
Although Omar Sabbagh, a student, thinks something like a dishwasher would help mothers at home, he similarly believes that gifts on this occasion should not be limited to home appliances.
Um Saleem, a 63-year-old mother of four, said that as technological gadgets spread among people with time, the advertisements of home appliances have become more related to Mother's Day.
"These ideas were not very widely spread before, since advertisements and social media were not so accessible… Now the image of the 'hostess' in connection with mothers and housewives has become the norm in those advertisements," she told The Jordan Times.
Gender Adviser at CARE International in Jordan Dima Karadsheh said the billboards on the streets are part of a system that society as a whole has perpetuated.
"It is through our traditions that we see the mother as a servant," she added.
Karadsheh noted that in the past, women were seen and respected as "goddesses" and partners in creating generations, yet the views on women changed with time.
"Mothers have become machines to give birth, wash the dishes, clean the house… the proof is in the advertisements promoted for Mother's Day," she told The Jordan Times.
"'Spoil her' by buying her a dishwasher. It is as if her comfort is only about exempting her from household work such as dishwashing and cooking. This belittles mothers' roles," the activist noted, commenting on the tagline of an advertisement.
Jamal Fariz, board member at the Amman Chamber of Commerce, said the demand on home appliances increases with the approach of Mother's Day, resulting in the increase in advertising campaigns.
"The advertisement gives the buyer more options on similar products of high demand," he told The Jordan Times.
Fariz added that the marketing campaigns are due to customer demand and preferred gift items.
Commenting on the criticism, he said there is a "valid point" in the argument, but maintained that buyers usually look for something to ease the mother's work.
"As sons and daughters, we think of a gift that would help our mothers in the long run," Fariz continued.
He described home appliances as tools to "honour" women, as they are machines that help them and not just a gift that they would use once.
Related Articles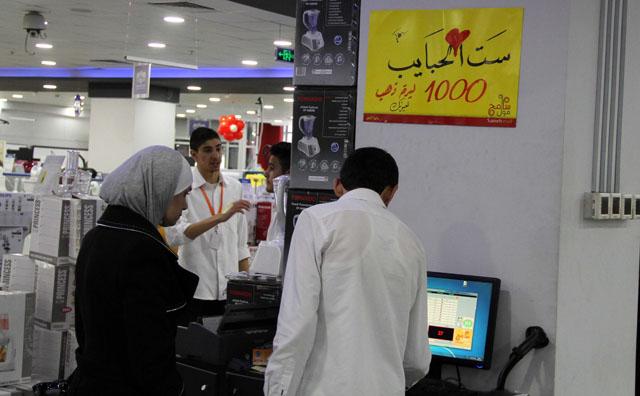 Mar 19,2015
Women's rights activists on Thursday criticised the marketing campaigns ahead of Mother's Day and some news reports that works to strengthen the stereotypical image of women that confines them to housework and cooking.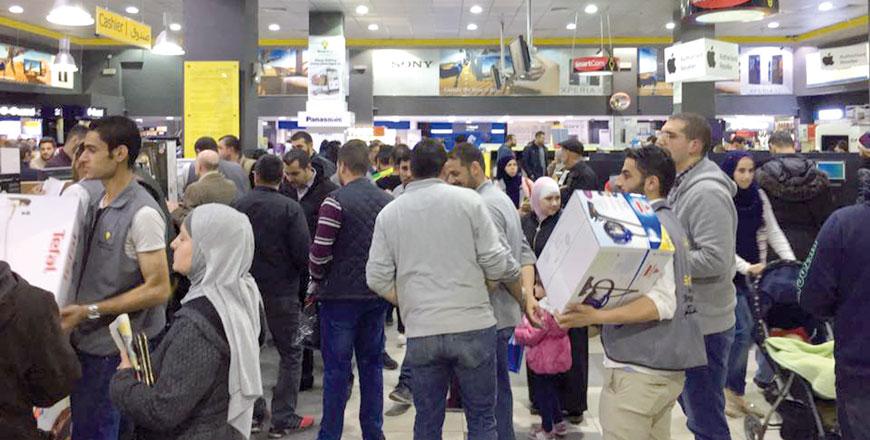 Mar 21,2017
AMMAN — Jordanians celebrate Mother's Day today along with several countries around the world.Every year on March 21, Jordanians have develo
Mar 20,2018
AMMAN — With the wave of house appliances advertisements flooding Amman's commercial scene ahead of Mother's Day, Jordanians denounced the m
Newsletter
Get top stories and blog posts emailed to you each day.