You are here
Jordan honours women on Mother's Day
By Dana Al Emam - Mar 21,2017 - Last updated at Mar 21,2017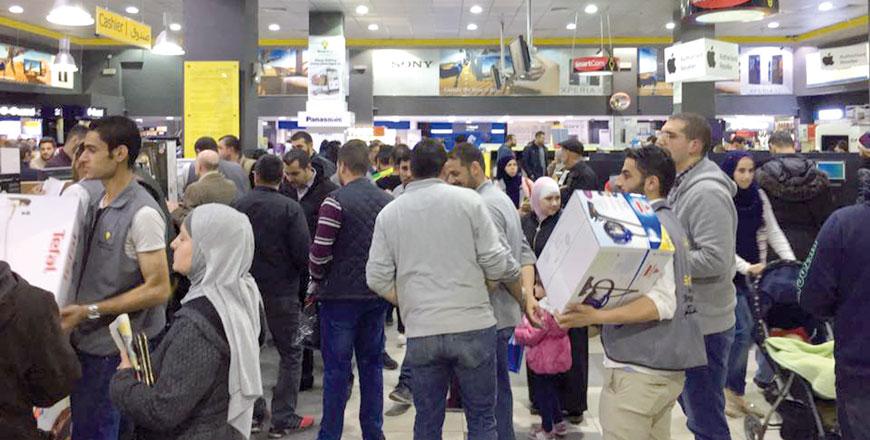 Over the years, Mother's Day has become increasingly commercialised, with advertisements of offers and discounts on potential gifts such as home appliances and jewellery (Photo by Muath Freij)
AMMAN — Jordanians celebrate Mother's Day today along with several countries around the world.
Every year on March 21, Jordanians have developed a habit of celebrating their female relatives — mothers, grandmothers or mothers-in-law — by buying them gifts and spending time with them.
Over the years, the occasion has become increasingly commercialised, with advertisements of offers and discounts on potential gifts such as home appliances and jewellery displayed in newspapers, social media and street billboards.
Meanwhile, the current economic difficulties facing many families has moved Mother's Day gifts down the list of spending priorities in March.
Asma Ali, an employee at a private information technology company, said she usually takes her mother out for a nice dinner or buys her a decent gift, but this year, she is replacing that with a bouquet of flowers.
"It is difficult to allocate at least JD50 for the gift, especially since salaries are due in a week or so," she told The Jordan Times over the phone on Monday.
Jamal Wreikat, a father of three, agreed, adding that he does not feel a need to buy his mother a gift on this occasion, especially since she lives with him.
"I am constantly blessed by my mother's presence at home and I do not wish for an occasion to bring us closer together," he said.
Yet, Anas Arrab still makes sure he does something special that day for his mother and elder sister.
"Even if I do not believe in this occasion, I do not want my mother to feel that the sons of her relatives or neighbours have bought their mothers gifts and her son did not," he said, noting that he always buys her something she needs.
As for Marah Najjar, another interviewee, the day is an occasion to celebrate with her aunt and two grandmothers, as her mother passed away five years ago.
"There is always that ache of losing my mother, but I am glad I can make other important women in my life happy," she said.
Mother's Day is celebrated on various dates in many parts of the world, most commonly in the months of March or May.
The celebration of Mother's Day began in the United States in the early 20th century, according to web sources.
In the Arab world, one of the main instigators of Mother's Day was writer and journalist Mustafa Amin after he heard a story of a widow who raised her son, explained the website Live Rich, Live Well.
The woman is said to have made many sacrifices so that her son could become a doctor. When he achieved success and got married, he left her on her own, showing no gratitude.
Amin found this appalling, according to the website, and campaigned to have a Mother's Day held in Egypt.
The first official Mother's Day in Egypt was marked in 1956, and other Arab countries later adopted the holiday.
Related Articles
Mar 21,2016
AMMAN — Jordanians took to social media on Monday to mark Mother's Day and the anniversary of the Karamah Battle, with some linking the two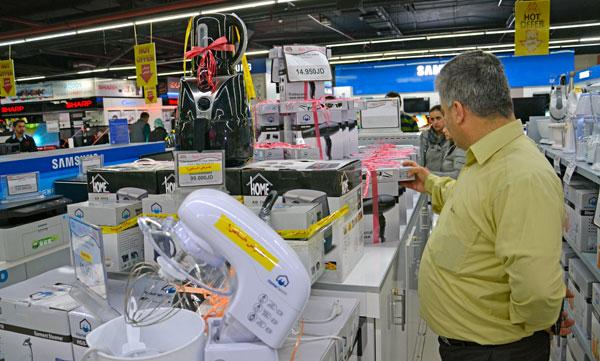 Mar 19,2016
AMMAN — As Mother's Day approaches, activists and experts criticised some advertisements for "depicting stereotypical images of women" and "
Mar 20,2018
AMMAN — With the wave of house appliances advertisements flooding Amman's commercial scene ahead of Mother's Day, Jordanians denounced the m
Newsletter
Get top stories and blog posts emailed to you each day.