You are here
Women denounce Mother's Day gifts marketing techniques
By Muath Freij - Mar 20,2018 - Last updated at Mar 20,2018
AMMAN — With the wave of house appliances advertisements flooding Amman's commercial scene ahead of Mother's Day, Jordanians denounced the marketing portrayal of mothers as "kitchen figures".
Every year on March 21, the capital sees Jordanians flocking to buy gifts in celebration of their elder women.
For Randa Ammar, a mother of six, the role of women should definitely not be attached only to kitchens.
"This gives me the feeling that having a house appliance item defines my role as a person working in the kitchen. I personally do not believe that women should be celebrated only on that day," she told The Jordan Times over the phone.
Manar Misleh, mother of three children, described receiving house appliances as a "meaningless gift".
"House appliances are essential items needed inside the house. If anyone wants to show appreciation for the efforts of his/her mother, they can find other options like taking her out to a restaurant or buying her some accessories. That will show a mother that her task is not limited to cooking," she explained.
Hannah Dababnah, an insurance company employee, said he is used to buying items that his mother needs other than house appliances.
"I do believe that buying a house appliance item limits the role of women to the kitchen. Our mothers also need other items like accessories or make-up. Even a single flower can convey the message," he said.
For Areen Omari, an English teacher in Amman, "there was no real competition from other sectors in terms of Mother's Day presents so these advertisements have made people believe that house appliances are the best option. Now, times have changed and there are so many options that people can choose the way to show appreciation for their mothers' efforts," said
Ammar Kafarneh, marketing manager at SmartBuy, described Mother's Day as the most important occasion for the sector, which usually witnesses very high competition. He attributed the great demand for house appliances to the attractive offers available on the market.
"Many people like to take advantage of this occasion because there are many promotions so they buy what the house is lacking," he told The Jordan Times, noting that couples about to get married also take advantage of the occasion.
For Ammar, the gift is not defined by its monetary value, but rather by the gesture aimed at making mothers feel happy and appreciated.
"Personnally, I do not ask for such gifts, only a simple flower or having my children by my side is the best gift I can receive," she concluded.
Related Articles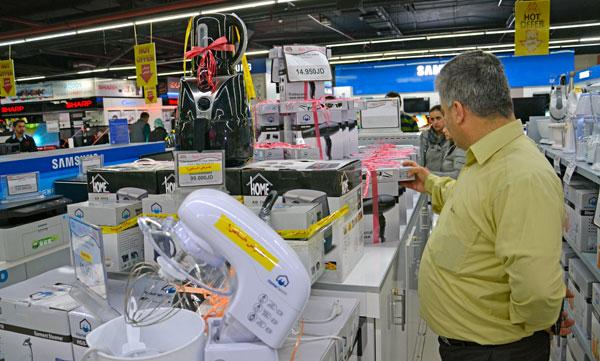 Mar 19,2016
AMMAN — As Mother's Day approaches, activists and experts criticised some advertisements for "depicting stereotypical images of women" and "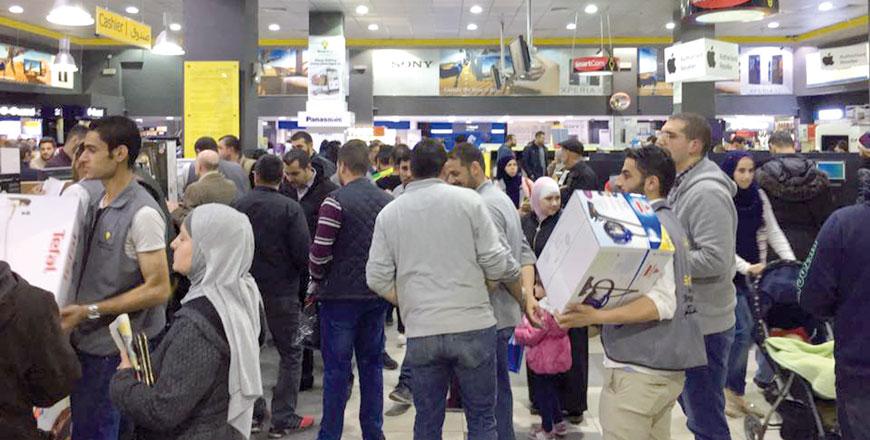 Mar 21,2017
AMMAN — Jordanians celebrate Mother's Day today along with several countries around the world.Every year on March 21, Jordanians have develo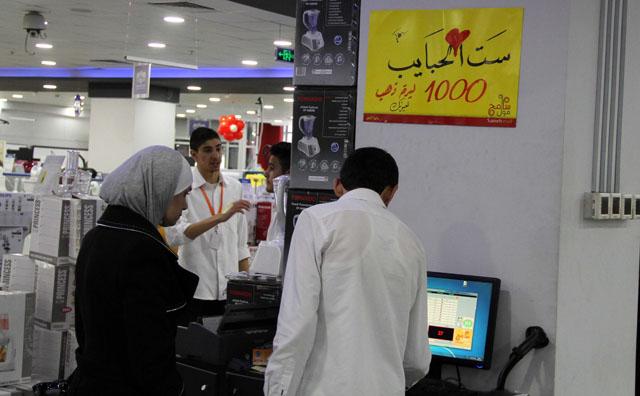 Mar 19,2015
Women's rights activists on Thursday criticised the marketing campaigns ahead of Mother's Day and some news reports that works to strengthen the stereotypical image of women that confines them to housework and cooking.
Newsletter
Get top stories and blog posts emailed to you each day.