You are here
UNESCO hails $2.9-b Australian plan to protect Great Barrier Reef
By AFP - Jun 06,2023 - Last updated at Jun 06,2023
This aerial view shows a section of the Great Barrier Reef off the coast of the Whitsunday Islands, along the central coast of Queensland on November 20, 2014 (AFP photo)
PARIS — The UN's cultural agency UNESCO welcomed on Tuesday commitments from Australia to protect the Great Barrier Reef, with the government pledging 4.4 billion Australian dollars ($2.9 billion) to safeguard the natural wonder.
The fate of the reef has been a recurrent source of tension between UNESCO and Australian authorities in recent years, with the UN agency threatening to put the world's largest coral system on a list of "in danger" global heritage sites.
Behind-the-scenes diplomacy from Australia has averted such a move while fresh commitments from the Labour government of Anthony Albanese, made in a letter seen by AFP, drew praise from the Paris-based organisation on Tuesday.
"UNESCO welcomes Australia's decision to implement urgent new protection measures to safeguard the Great Barrier Reef recommended by UNESCO," UNESCO said in a statement sent to AFP.
Australian Environment Minister Tanya Plibersek announced on Monday that gillnets — vertical nets that can be up to kilometre long — are to be phased out by 2027 in a bid to conserve fish populations and prevent the deaths of turtles and dolphins.
In a letter sent to UNESCO chief Audrey Azoulay last week, Plibersek also pledged "combined investment of 4.4 billion Australian dollars" ($2.9 billion) from the state Queensland and federal governments to protect the reef.
"Our governments are pleased to further commit substantial actions to secure the future of the Reef," Plibersek wrote on May 25.
Albanese's centre-left government, which ended nearly a decade of conservative rule in May last year, has implemented a series of ambitious policies to protect the environment and commit Australia to more demanding climate change targets.
In February, it blocked a planned coal mine around 10 kilometres from the reef and last year it scrapped funding for two dams, including one called the Hells Gates project in Queensland.
There has been a "radical change" in approach under Albanese compared with his rightwing predecessor Scott Morrison, one UNESCO diplomat told AFP on condition of anonymity.
"The reaction from the conservative Australian government was unusually strong," he added. "It wasn't possible to have a dialogue with them. We had a position based on scientific observation and they made it all about diplomacy."
UNESCO power
The Great Barrier Reef is one of Australia's premier tourist drawcards.
A decision by UNESCO's World Heritage Committee to put it on the "in-danger" list was seen as a potentially embarrassing PR blow that would risk putting off international visitors.
UNESCO began a monitoring mission there in March 2022 to assess the impact of pollution, fishing, climate change and coral-bleaching that are seen as imperilling one of the world's most complex ecosystems.
"For many years, UNESCO has not ceased alerting the world to the risk of this site losing its universal value forever," Azoulay said in the statement on Tuesday.
Australian commitments include the creation of "no fishing" zones for around a third of the reef by 2025, a "considerable" reduction in agricultural and industrial pollution, as well as a reduction in the country's carbon emissions.
UNESCO runs a list of sites with World Heritage status around the world, a prestigious title that countries compete to bestow on their most famous natural and man-made locations.
A listing can help boost tourism — but it comes with obligations to protect the site.
The port city of Liverpool in northwest England lost its World Heritage status for its docks in 2021 after UNESCO experts concluded that new real estate developments in the city had taken too much of a toll on its historical fabric.
Other places seen as "in danger" include the historic centre of Austrian capital Vienna, villages in war-wracked Syria, as well as a host of national parks and nature reserves from Indonesia to the Democratic Republic of Congo.
Australia is one of the world's biggest raw material and gas producers, while its carbon dioxide emissions per person are among the highest in the world at 15.3 tonnes, surpassing United States levels, World Bank figures show.
Related Articles
Jun 22,2021
BRISBANE, Australia — Australia said Tuesday it will strongly oppose a UNESCO plan to list the Great Barrier Reef as being "in danger" over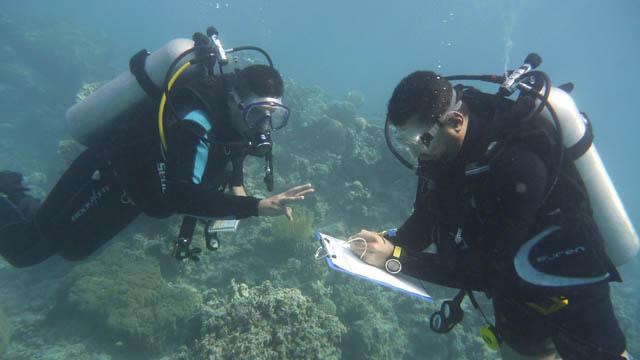 May 09,2017
AMMAN — Marine conservationists are currently rallying support to list the coral reefs in the Gulf of Aqaba as a UNESCO world heritage site.
Dec 03,2022
AMMAN — A recently published policy paper written by an international team of coral reef experts is calling for the Gulf of Aqaba region to