You are here
'Consumers spend JD350 million on food during Ramadan'
By Merza Noghai - Jul 16,2015 - Last updated at Jul 16,2015
AMMAN — A total of JD350 million was spent on food items during Ramadan across the Kingdom, a sector leader revealed Thursday.
This number includes what both Jordanians and non-Jordanians spent on food and beverages during the holy month, Foodstuff Traders Association President Khalil Haj Tawfiq told The Jordan Times.
"This Ramadan's expenditure is less than the usual figure for previous years by around 20-30 per cent, due to the fact that Ramadan started in the middle of the month, with most consumers relying on their monthly salaries to buy their food needs," Haj Tawfiq explained.
He also said that food merchants did not expect such a "significant decrease", especially since Ramadan is in the summer and most expatriates come back to Jordan for the holiday. The weakening purchasing power has also contributed to declining demand on food.
"Rice, vegetable oils, canned food, dates, juices and poultry topped the items consumers bought during Ramadan," Haj Tawfiq said, noting that poultry was much preferred to red meat for purely economic reasons, as it is cheaper.
The unionist also noted that 90 per cent of the consumed food was imported items, while poultry and red meat constituted most of the local foodstuff.
Related Articles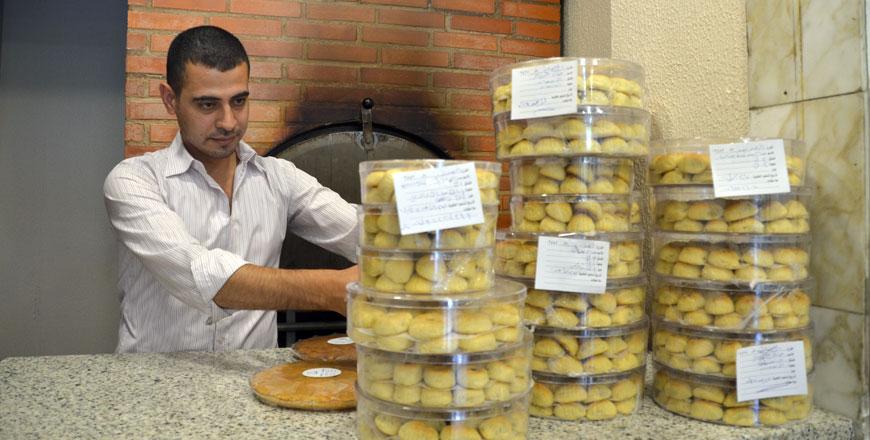 Jul 15,2015
AMMAN — Jordanians and guests are expected to spend up to JD4 million on sweets during Eid Al Fitr holiday, including some JD1.7 million on
Jun 18,2014
All necessary procedures to ensure the stability of prices and availability of food items during the fasting month of Ramadan have been taken, senior officials said on Wednesday.
Feb 23,2015
Consumers in Jordan spent around JD58 million on food and fuel during the few days before the blizzard, which hit the Kingdom over the weekend, stakeholders said on Monday.