You are here
'Authorities working to ensure price stability, food availability in Ramadan'
By JT - Jun 18,2014 - Last updated at Jun 18,2014
AMMAN — All necessary procedures to ensure the stability of prices and availability of food items during the fasting month of Ramadan have been taken, senior officials said on Wednesday.
At a meeting Industry, Trade and Supply Minister Hatem Halawani and Agriculture Minister Akef Zu'bi held with public and private sector representatives, they said the government is keen on providing basic food items and keeping prices affordable during Ramadan, which starts at the end of June.
A Trade Ministry statement quoted Halawani as saying that a comparison study of the price of 61 food items in the first two weeks of June showed that 84 per cent of the items' prices either stabilised or decreased.
The price of 65 per cent of foodstuff has dropped compared with the same period ahead of Ramadan last year, according to the study.
Jordanians tend to stock up on more food items during Ramadan, the ninth month of the Islamic lunar calendar, when Muslims abstain from eating and drinking from dawn until sunset.
Zu'bi said that fruit and vegetable prices are currently stable, with ample agricultural production to cover demand, noting that white meat is abundantly available, with 28,000 tonnes of local poultry and 5 tonnes of imported poultry.
Halawani said inspection teams will tour markets and malls during Ramadan to guarantee the availability of items at affordable prices.
Related Articles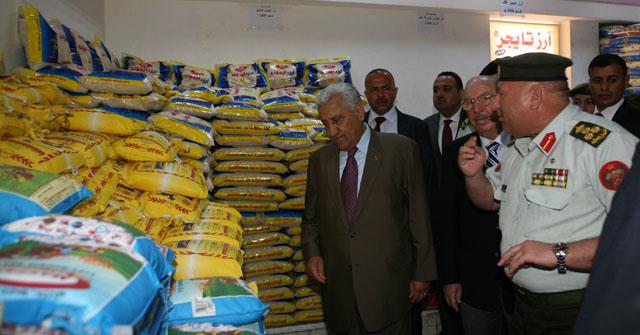 Jun 22,2014
There will be no new taxes on food items during the fasting month of Ramadan, which begins in late June, Prime Minister Abdullah Ensour said on Sunday.
Jun 19,2014
Prime Minister Abdullah Ensour on Thursday called for intensifying the monitoring of markets and shops ahead of and during the fasting month of Ramadan.
May 15,2017
AMMAN — Prime Minister Hani Mulki said on Monday that the government would ensure that stocks of foodstuff would be available and sold at re