You are here
Bachelet may have erred by entering fray of refugees rights
Sep 23,2018 - Last updated at Sep 23,2018
The new UN High Commissioner for Human Rights (UNHCHR) Michelle Bachelet was barely at her new office when she clashed with Italy over refugee issues. Italy has stopped being forthcoming and "generous" with its open door policy as before in allowing migrants to the country after experiencing stresses and strains that the government could not cope with any longer.
For starters, Bachelet assumed her high post as UN high commissioner for human rights with the highest possible credentials; having been elected twice as president of Chile, first from 2006 to 2010 and then between 2014 until 2018. Before assuming her new post as the UNHCHR, Bachelet had been appointed as the first executive director of the UN Entity for Gender Equality and the Empowerment of Women. Bachelet is, therefore, not a novice when it comes to the complex and intricate UN system and her credentials as a human rights advocate and expert are beyond reproach. 
Yet, soon after assuming her new position as the UN high commissioner for human rights she found herself at loggerhead with no less than Italy, a country with otherwise impeccable human rights record. Faced with continuous and uncontrollable flow of migrants to the shores of Italy, the new Italian government said enough is enough and announced a halt to the free and unhindered flow of refugees to its country. Bachelet may have erred so soon after occupying her new UN post, less a month ago, by entering the fray of refugee or migrant rights.
True, human rights are indivisible and interrelated to a great extent and the UN high commissioner for human rights has in principle jurisdiction over all dimensions of human rights, including refugee or migrant rights, yet when there are in the UN system specialised agencies dealing with certain specific human rights issues, as in this case refugee rights, Bachelet should have yielded to them first to exercise jurisdiction over them before joining the bandwagon of offering refugees an easy and unfettered access to countries. In the case of refugees, asylum seekers and migrants, the UN high commissioner for refugees is the prime UN official to deal with refugee-related issues. The UNHCHR can, of course, play a complementary role but not a primary function.
The second point I wish to make in this context refers to the substance of the concern about refugees entering Italy and beyond. While countries are under obligations to assist people fleeing oppression and grave human rights abuses to the maximum of their abilities, refugees, migrants and asylum seekers do not have an absolute or an unrestricted or inalienable right to cross into any country of their choosing at will. The UN system must recognise that European countries, which had a liberal open door policy to these vulnerable people, have all faced a popular backlash that threatened their own political and economic stability. 
A certain degree of control is, therefore, warranted when Italy is faced with hundreds of thousands of refugees or migrants or asylum seekers.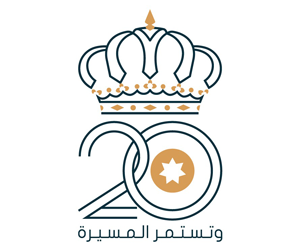 Newsletter
Get top stories and blog posts emailed to you each day.