You are here
As some build bridges, others build walls
Jan 14,2015 - Last updated at Jan 14,2015
The attack against the Charlie Hebdo magazine in Paris last week, which left 12 people dead, is deplorable by all means. It is an act of terrorism that was condemned the world over by followers of various faiths.
World leaders from across the world, including Muslim countries, took part on Sunday in a rally, voicing utmost rejection of the heinous crime whose perpetrators allegedly committed to avenge offences against Islam and the Prophet Mohammad.
The criminal act, however, was not directed only at the staff of the magazine, but also at Islam and Muslims, who will end up paying the heaviest price for this crime.
The act of defiance by some Western media organisations, including Charlie Hebdo itself, and lack of understanding of the gravity of the offence inherent in depicting the prophet in any way, is a serious issue for hundreds of millions of Muslims around the world.
It is a very provocative act, as attested over the past years by a provocative YouTube video and cartoons that led to the killing of scores who demonstrated in several Muslim countries, and to threats to Western nationals, interests and ties between countries.
This brings to the fore the issue of freedom of expression that is being used to assert the right of some media organisations to tackle whatever subject they wish.
Arab and Muslim activists counter that such organisations have limits to their freedom, particularly when it comes to Jews, to questioning the Holocaust, or to the sale and circulation of books like Hitler's "Mein Kempf", considered illegal in some Western countries.
Thus, freedom of expression can be curtailed by some Western countries when it comes to hate speech, incitement to violence, slander, defamation or whatever considerations.
So the issue here is about responsible freedom of speech.
Two questions arise. Is it a responsible act to challenge, antagonise and provoke hundreds of millions of Muslims around the world?
And do Western media use the same yardstick in tackling issues pertaining to Muslims, Jews, Christians and Buddhists?
Do the terrorists who carried out the attack against Charlie Hebdo staff and other targets represent Islam and all followers of the moderate faith of Islam inasmuch as right-wing groups and persons like the Ku Klux Klan and Adolf Hitler represent Christians?
Terrorism is a global phenomenon that should be fought collaboratively by sane means, not by provocation. By building bridges, not walls to separate people.
Journalists and media organisations have to have an understanding of cultural and religious sensitivities when they carry out their jobs, and remember that life has to be honoured and protected.
This does in no way mean that the media should be muzzled or freedoms curtailed; only that in everyday issues journalists should practise responsible freedom within the limits of their national laws and in accordance with ethics that forbid causing needless harm to people.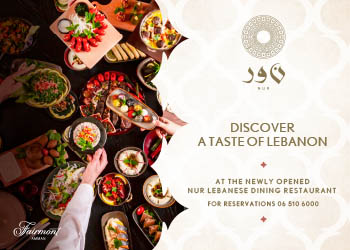 Newsletter
Get top stories and blog posts emailed to you each day.