You are here
The Palestinian bid for UN membership
Jan 03,2019 - Last updated at Jan 03,2019
The Palestinian Authority (PA) has decided, and rightly so, to apply for full membership in the UN, having already been granted the status of UN non-member observer state in 2012 by the UN General Assembly, by an overwhelming vote of 137 out of 193 states present and voting.
Of course, Israel is determined to block this Palestinian bid by counting on the US' veto at the UN Security Council (UNSC). Application for full membership to the international organisation must first be endorsed by the UNSC, where Washington enjoys a veto power.
Israeli ambassador to the UN Danny Danon explained his government's rejection of the Palestinians' application for full membership in the UN by alleging that "the Palestinians pay terrorists and encourage violence, yet seek to become a member of the UN".
Ambassador Danon failed to tell the full truth as to why full Palestinian membership would be anathema to Israel. The truth of the matter is that Israel would be against the full membership of the Palestinians in the UN even if Palestinians were angels from heaven. The Israeli ambassador forgot to admit that his country's record on the promotion of violence and terrorism against Palestinians is not exactly spectacular or exemplary.
That said, what really counts here is the US position on this Palestinian bid for membership in the UN. By the looks of it, and on the basis of the record of President Donald Trump on the Palestinian conflict till now, there is no way that the US delegation at the UNSC would agree to the Palestinian bid.
Yet, the Palestinians need not despair. The PA can still go back to the UN General Assembly to obtain a symbolic supportive vote on this Palestinian initiative, where it can count on no less than 137 votes, as it did back in 2012, when it won the UN General Assembly for its current limited status.
Such a symbolic vote carries with it a great political message that the US cannot withstand or ignore for long. Sooner or later, the Palestinians will have their own state on Palestinian soil in the West Bank, with East Jerusalem as its capital. No matter how long the agonising wait for the realisation of this inalienable right may be, it is bound to happen, whether Israel agrees or does not agree with it.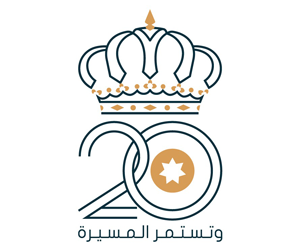 Newsletter
Get top stories and blog posts emailed to you each day.