You are here
Let's keep our cool
Aug 13,2018 - Last updated at Aug 13,2018
The terrorist attack on a parked Gendarmerie vehicle in Fuheis on Friday evening killed Corporal Ali Qoqazeh and injured six others. On Saturday evening, residents of Salt, a major city in the centre of the country, saw a major onslaught by the police against a terrorist nest situated in the city no doubt preparing to launch terrorist attacks in the country.
The police sustained once again casualties in the line of duty. Rumours soon spread that there were other arrests of "terrorists" during similar operations conducted by the security forces across the country.
While not wanting to belittle these serious threats to national security and acts of terrorism, the country must remain on guard against blowing the acts and threats to security over the past few days out of proportion. There is nothing that pleases the faction, or factions, that instigated these attacks more than to instill fear and undermine the sense of stability in the country.
Jordan had witnessed several terrorist attacks over the past years, which were even much more serious than the ones that occurred over the weekend, yet the country avoided panic. Suffice to remember the major terrorist attacks on three major hotels in Amman in 2005, which led to the killing of 60 innocent people. In 2016, Karak experienced a major, carefully orchestrated terrorist attack that killed many innocent people. Yet, the country kept its "cool" and did not succumb to exaggerated fears about national security. There is hardly any major capital in the world that has not seen worst forms of terrorism. Acts of terrorism are now common occurrence in most countries if not all. Jordan cannot be any different or immune from acts of terrorism all the time.
Jordan must of course keep its vigilance at all times, since it is literally surrounded by all kinds of terrorism armed conflicts. The main actors behind the spread of these threats in the region would want nothing less than to see Jordan panic and become de-stabilised politically and economically.
This is why the government must be aware of the conditions that could lend support to foreign conspirators and act accordingly and deny them any opportunity to exploit any sense of dissatisfaction or grumbling that may temporarily exist in the country.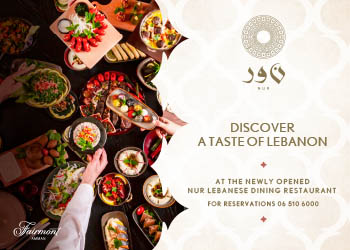 Newsletter
Get top stories and blog posts emailed to you each day.