You are here
First steps towards rectifying a wrong
Oct 14,2014 - Last updated at Oct 14,2014
Hours after taking office, on October 3, Swedish Prime Minister Stefan Lofven dropped a bombshell in his country's parliament by declaring, during his inaugural speech, that his country will recognise the state of Palestine.
That was the prime minister's first major foreign policy statement and he made the Palestinian cause his prime policy issue.
The Social Democratic leader had this to say on that historic occasion: "The conflict between Israel and the Palestinians can only be solved with a two-state solution and the two-state solution requires mutual recognition and a will to peaceful coexistence. Sweden will therefore recognise the state of Palestine."
This, of course, had Israel level all sorts of charges at the new Swedish government, accusing it of being either anti-Semitic or anti-Israel.
Probably the biggest fear Israel had was that Sweden will set the tune and that other EU member states will follow suit.
London was not too far behind Stockholm. Late Monday, the British House of Commons also voted to recognise the state of Palestine by 274 votes in favour and 12 against, by all measures a landslide positive vote.
The British motion proves "that the House believes that the government should recognise the state of Palestine alongside the state of Israel as a contribution to securing a negotiated two-state solution".
Wise, if simple and handy, judgement that, if rendered by the rest of the world community, will bring about peace between Palestinians and Israelis.
Sweden and Britain may have simply had enough of Israelis' delays in reaching a negotiated settlement of their conflict with the Palestinians.
The countless UN resolution and initiatives by the international community, including the 2002 Arab peace overture, were all in vein.
Israel not only snubbed them all, it defied the will of the international community by grabbing more land and building more illegal settlements on stolen land.
The Gaza debacle chipped some more at Israel's standing, already precarious, and now the world is finally stirring.
Since Israel will not negotiate in good faith to create a Palestinian state in the West Bank, with East Jerusalem as its capital, it should be made to do so by the UN, through the power vested in it.
Stockholm and London are showing the way; other nations should follow.
It is time this very long and major regional conflict got settled fairly and justly without delay.
It is often used, with different degrees of genuineness, as a reason for more violence.
Once settled, this thorny issue can be no more hijacked by all and sundry to advance narrow agendas.
This is about the existence of a wronged nation, not a show appropriated, as seen fit, by desperate groups attempting to give themselves some legitimacy.
This much even Israel can understand!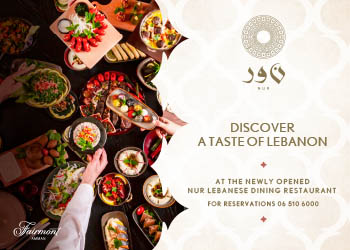 Newsletter
Get top stories and blog posts emailed to you each day.