You are here
An essential right to work for
Jan 20,2015 - Last updated at Jan 20,2015
The government's coordinator on human rights is giving a rather optimistic assessment of the enjoyment of the right to health in the country.
In a report just released by the government coordinator on human rights, it is mentioned that the Ministry of Health has taken steps to expand health coverage in the country; the aim is to reach 47 per cent of Jordanians by 2017.
The right to health is basic; it must be enjoyed by all Jordanians, so reaching the above mark — of less than half over a few more years — is not really a big accomplishment, but still one that can be appreciated.
The International Covenant on Economic, Social and Cultural Rights calls for the right of people to health.
In one of its General Comments, it stipulates that this right must be made accessible and affordable to all citizens and lawful residents.
This international human rights treaty is legally binding on Jordan, which duly ratified it more than four decades ago.
One of the key elements of the right to health is the entitlement to sexual and reproductive health, a dimension that was not commented upon in the report.
Under international human rights jurisprudence, this aspect is of particular importance in developing countries. It is the reason for campaigns that ask for legislation on marital rape, forced and child marriages, and the regulation of the right to abortion.
The Ministry of Health and all entities collaborating with it need to stay abreast of international norms on all dimensions of the right to health and the extent this right is made available to citizens.
At the same time, it has to be stated that the enjoyment of the right to health makes no discrimination between nationals and residents, but calls for equal treatment.
The fact that the government is highlighting the right to health is already a positive sign that shows concern about this important aspect of life.
All that is needed is political will and compliance with international standards, as stipulated in accords already signed.
Healthy people make happy, productive citizens, and that is to the benefit of the entire country.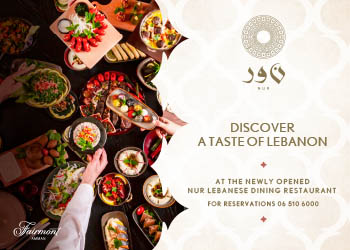 Newsletter
Get top stories and blog posts emailed to you each day.