You are here
Fixated on fossil fuels
Jan 06,2019 - Last updated at Jan 06,2019
The reviews of 2018 and forecasts for 2019 were hardly cheerful, particularly on environment-related matters. Global warming seems set to continue, and the UN World Meteorological Organisation predicts that global temperatures will rise by 5-9°C by the end of this century. 
If anything, global warming may proceed more quickly now, since the US decided to disregard scientific consensus and withdraw from the Paris agreement that aims to control greenhouse gas emissions within the UN Framework Convention on Climate Change. 
We in Jordan should realise that climate change is not an esoteric concern for scientists; it threatens to compromise agricultural production and make whole regions uninhabitable. And if we think that, being situated in an under-industrialised region, we are immune to the effects of greenhouse gas emissions, we should realise that climate change and the resultant eco-degradation will seriously increase water shortages. 
As the world's second poorest country in water, we should realise that by 2050, between 350 million and 600 million people will probably experience increased water shortages. 
However, there is also a silver lining. To reverse this trend, countries are shifting to clean renewable energy and working to eliminate their dependence on fossil fuel and nuclear energy. 
Sweden, most notably, plans to eliminate fossil fuel within its borders, and to achieve this, it encourages investment in solar and wind energy, energy storage, smart grids and clean transportation. It also challenges any country to beat it in the win-win race to become the world's first 100 per cent renewable energy country. 
Sweden is not alone in this quest. Costa Rica aims at 100 per cent entirely renewable by 2021, Scotland already produces 97 per cent of its domestic electricity needs from wind energy, Nicaragua aims at 90 per cent renewable energy by 2020 and Jordan aims at 10 per cent renewable energy by 2020. 
And before anyone protests that renewable energy cannot satisfy Jordan's future industrial needs, we recall that Germany is industrialised and it meets 78 per cent of a day's electricity demand from renewables.  
Another win-win race is to replace petrol and diesel cars with electric cars. In the global leader, Norway, pure electric and hybrid cars accounted for 52 per cent of all new car sales in 2017. 
The UK plans to ban sales of new petrol and diesel cars by 2040, and to have only zero-emission cars on the road by 2050.
India, which has some of the world's most polluted cities, set an even more ambitious target of selling only electric-powered vehicles by 2030. Other countries that have set official targets for electric car sales include Austria, China, Denmark, Germany, Ireland, Japan, The Netherlands, Portugal, South Korea and Spain.
And it is good to know that the government of Jordan is quick to join the trends of the world's environmentally conscious countries. As advanced countries introduce purchase rebates, tax exemptions, tax credits and various other incentives to encourage their citizens to go green and drive electric cars, Jordan welcomed the new year by reinstating, effective as of January 1, 2019, a 25 per cent tax on hybrid and electric cars.
Happy new year to all petrol-heads.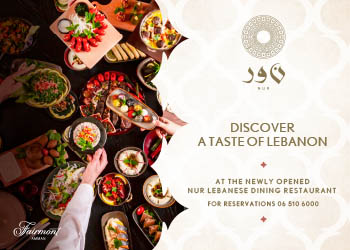 Newsletter
Get top stories and blog posts emailed to you each day.