You are here
Nigeria's Boko Haram threatens to sell schoolgirls on market
By Reuters - May 05,2014 - Last updated at May 05,2014
ABUJA — The Islamist militant group Boko Haram claimed responsibility on Monday for the abduction of more than 200 schoolgirls in northeast Nigeria last month and threatened to "sell them on the market", the French news agency AFP reported, citing a video.
Boko Haram on April 14 stormed an all-girl secondary school in the village of Chibok, in Borno state, then packed the teenagers, who had been taking exams, onto trucks and disappeared into a remote area along the border with Cameroon.
The brazenness and sheer brutality of the school attack shocked Nigerians, who have been growing accustomed to hearing about atrocities in an increasingly bloody five-year-old Islamist insurgency in the north.
"I abducted your girls. I will sell them in the market, by Allah," Boko Haram leader Abubakar Shekau said in the video, according to AFP, which is normally the first media outlet to get hold of Shekau's videos.
It did not immediately give further details.
Boko Haram, now seen as the main security threat to Africa's leading energy producer, is growing bolder and extending its reach. The kidnapping occurred on the same day as a bomb blast, also blamed on Boko Haram, that killed 75 people on the edge of Abuja and marked the first attack on the capital in two years.
The militants, who say they are fighting to reinstate a mediaeval Islamic caliphate in northern Nigeria, repeated that bomb attack more than two weeks later in almost exactly the same spot, killing 19 people and wounding 34 in the suburb of Nyanya.
The girls' abductions have been hugely embarrassing for the government and threaten to completely overshadow its first hosting of the World Economic Forum (WEF) for Africa on May 7-9.
Nigerian officials had hoped the event would highlight their country's potential as an investment destination since it became Africa's biggest economy after a GDP recalculation in March.
Protester arrested
The apparent powerlessness of the military to prevent the attack or find the girls in three weeks has triggered anger and protests in the northeast, and in Abuja.
On Sunday, authorities arrested a leader of a protest staged last week in Abuja that had called on them to do more to find the girls. The arrest has further fuelled outrage against the security forces.
Naomi Mutah Nyadar was picked up by police after a meeting she and other campaigners had held with President Goodluck Jonathan's wife, Patience, concerning the girls.
Nyadar was taken to Asokoro police station, near the presidential villa, said fellow protester Lawan Abana, whose two nieces are among the abductees.
Police were not immediately available to comment on the incident, but a presidency source said Nyadar had been detained because she had falsely claimed to be the mother of one of the missing girls. Abana said she had made no such claim.
In a statement, Patience Jonathan denied local media reports that she had ordered Nyadar's arrest but urged the protesters in Abuja to go home, the state-owned News Agency of Nigeria said.
"You are playing games. Don't use school children and women for demonstrations again. Keep it to Borno, let it end there," the agency quoted her as saying.
More protests are planned from 3pm (1400 GMT) on Monday. These could become a major headache for the government if they continue and coincide with the WEF event, where security arrangements will involve some 6,000 army troops.
In a televised "media chat" late on Sunday, President Jonathan pledged that the girls would soon be found and released, but also admitted he had no clue where they were.
"Let me reassure the parents and guardians that we will get their daughters out," he said, adding that extra troops had been deployed and aircraft mobilised in the hunt for the girls.
up
56 users have voted, including you.
Related Articles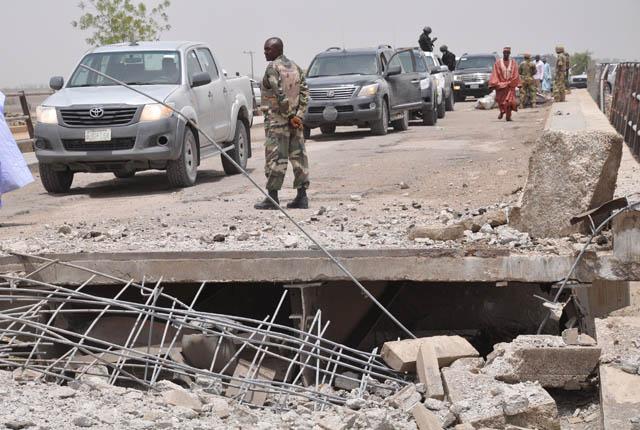 May 13,2014
Manned US aircraft were flying over Nigeria on Tuesday, searching for over 200 schoolgirls abducted by Boko Haram Islamists after Abuja dismissed a prisoner-swap offer from the militants.
May 18,2016
KANO, Nigeria — The first schoolgirl abducted by Boko Haram in Chibok, northeast Nigeria, more than two years ago has been found, the milita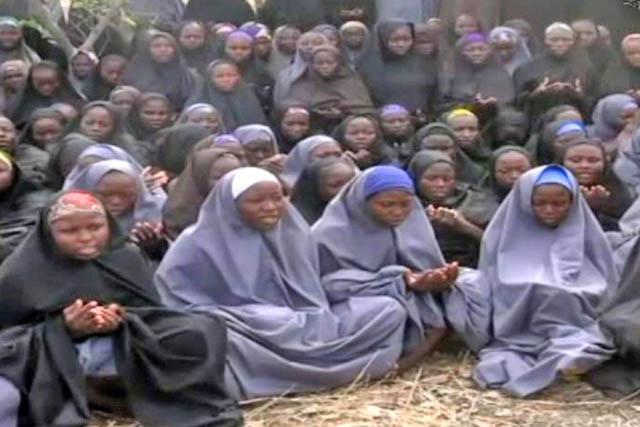 May 12,2014
Boko Haram's leader said in a new video obtained by AFP on Monday that more than 200 abducted Nigerian schoolgirls would only be released if the government freed militant fighters from custody.
Newsletter
Get top stories and blog posts emailed to you each day.