You are here
NATO joins two dozen nations in Russian expulsions over spy attack
By AFP - Mar 27,2018 - Last updated at Mar 27,2018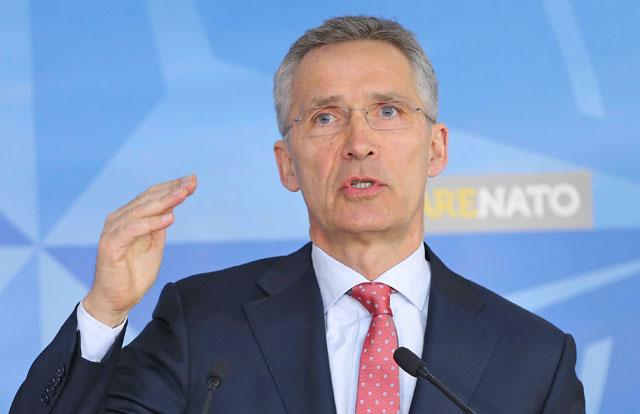 North Atlantic Treaty Organisation Secretary General Jens Stoltenberg speaks during a press conference on 'NATO withdrawing accreditation of seven staffers at Russia's Mission to NATO and denying accreditation for three others' in Brussels, Belgium, on Tuesday (Anadolu Agency photo)
LONDON — NATO joined two dozen governments around the world on Tuesday in expelling Russian diplomats in response to a nerve agent attack in Britain, marking what London called a "turning point" in the West's relations with Moscow.
The US-led military alliance expelled seven Russian staff and denied accreditation to three more, bringing the total number of suspected Russian spies expelled to almost 150, including the 23 initially dispatched by Britain.
"This will send a clear message to Russia that there are costs and consequences for their unacceptable pattern of behaviour," NATO chief Jens Stoltenberg said in Brussels.
In an unprecedented act of coordination, at least 24 countries have echoed Britain's action in response to the March 4 attack on former Russian double agent Sergei Skripal and his daughter in the English city of Salisbury.
London and its allies have blamed Moscow, citing the use of a Soviet-designed nerve agent Novichok, Russia's record of targeting dissidents and its history of aggression in recent years, from Crimea to cyber attacks.
British Foreign Secretary Boris Johnson said the mass expulsions were "a blow from which Russian intelligence will need many years to recover".
It "could become a turning point", he wrote in The Times newspaper, adding: "The Western alliance took decisive action and Britain's partners came together against the Kremlin's reckless ambitions."
Skripal, a Russian military intelligence officer imprisoned by Moscow for passing on information about Russian agents in various European countries, came to Britain in a 2010 spy swap.
Moscow has fiercely denied any involvement in his attempted murder, instead pointing the finger at London.
It responded to Britain's expulsions with its own, and the closure of the British Council cultural organisation — and on Tuesday promised it would hit back against the coordinated moves.
"We'll respond, have no doubt! No one wants to put up with such loutish behaviour and we won't," Russian Foreign Minister Sergei Lavrov said on the sidelines of a conference in Uzbekistan.
Lavrov said the coordinated response was the result of "colossal pressure, colossal blackmail" from the United States.
Washington led the way in responding, ordering out 60 Russians in a new blow to US-Russia ties less than a week after President Donald Trump congratulated his Russian counterpart Vladimir Putin on his reelection.
Related Articles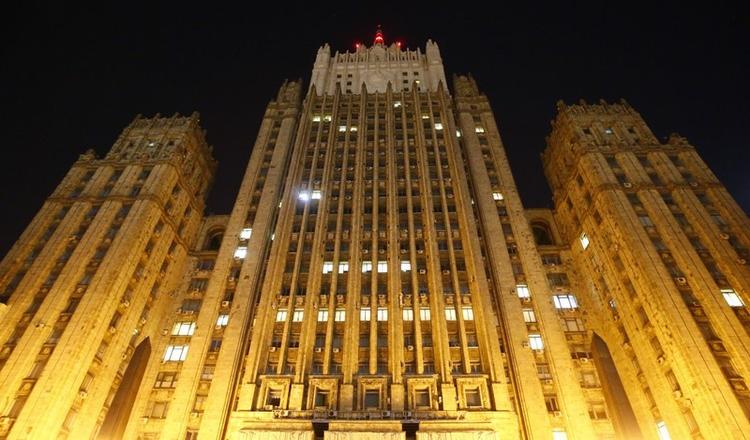 Mar 31,2018
Moscow - Britain has to reduce its diplomatic staff in Russia by more than 50 more people, the foreign ministry said Saturday, following an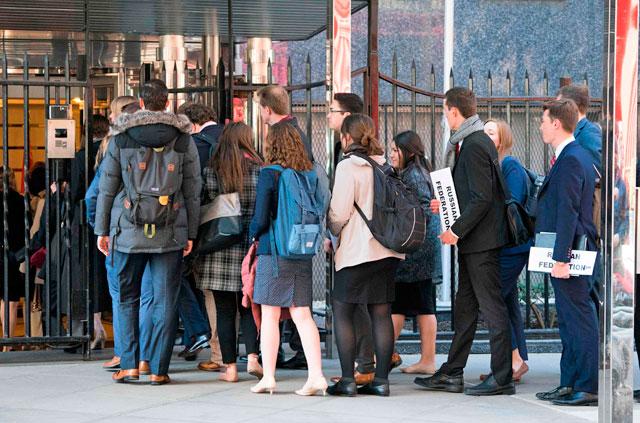 Mar 26,2018
VARNA, Bulgaria — Fourteen EU states are expelling Russian diplomats in a coordinated response to the nerve agent attack on a former spy in
Mar 17,2018
Moscow - Russia announced Saturday it will expel 23 British diplomats and halt the activities of the British Council in response to London's
Newsletter
Get top stories and blog posts emailed to you each day.