You are here
Jordan finishes 8th at FIBA U-16 Asian Championship
By Aline Bannayan - Sep 25,2023 - Last updated at Sep 25,2023
AMMAN — Jordan's U-16 men's basketball team returns home after finishing 8th at the 7th FIBA U16 Asian Championshipin Qatar after losing to the hosts 97-85.
The squad had an impressive run in the Round 1 beating Bahrain 85-44, losing to New Zealand 119-45 and overcoming South Korea 62-59. They finished second in Group C and moved to Round 2 where they beat Malaysia 70-64 to advance to the quarters against Australia.
That was a tough one for the Kingdom as they lost 117-50 and moved for classification 5-8th place matches where Jordan lost 72-58 to Japan and settled for the 7-8th spot play-off match which they lost to Qatar who finished 7th.
The top four teams qualifiedto the FIBA U17 Basketball World Cup set for Turkey in 2024.
The semis saw Australia beat the Philippines while New Zealand beat China and moved to the final. Australia edged New Zealand 79-76 to win the title as China finished third and the Philippines fourth. Japan was fifth and Iran sixth.
This summer, the senior women's squad finished fourth at the Women's FIBA Asia Cup Division B. It was the third time for Jordan at the event, after they played in 1995 and 2021.
The Kingdom's U-16 women's basketball team finish 5th at the FIBA U16 Women's Asian Championship as Jordan hosted Divisions A &B. It was their third time at the event. Last year, Jordan settled for 8th place while in 2013 they finished 11th.
In the FIBA U-18 Women's Asian Championship, Jordan settled for 6th place at the latest edition in 2022. Jordan finished 8th in 1996, hosted the event in 2014 finishing 11th.
Related Articles
Sep 16,2023
AMMAN — Jordan's U-16 men's basketball team returns to the FIBA U-16 Asian Championship on Sunday.The Kingdom will contest the 7th edition o
Jul 09,2023
AMMAN — The Kingdom's U16 women's basketball team gears up to play the FIBA U16 Women's Asian Championship as Jordan hosts Divisions A &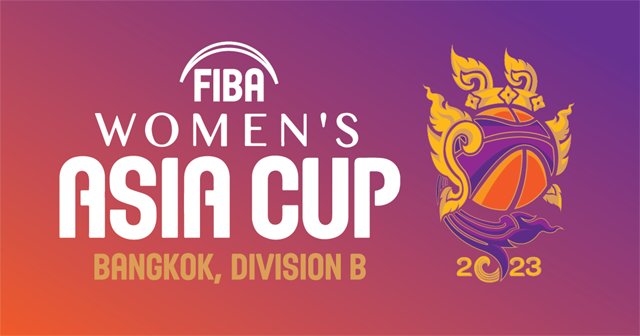 Jul 19,2023
AMMAN — Jordan's senior women's basketball team was drawn in Group B for the Women's Asia Cup Division B which will be held in Thailan