You are here
Jordan plays FIBA U-16 Asian Championship
By Aline Bannayan - Sep 16,2023 - Last updated at Sep 16,2023
AMMAN — Jordan's U-16 men's basketball team returns to the FIBA U-16 Asian Championship on Sunday.
The Kingdom will contest the 7th edition of the FIBA U-16 Asian Championship in Qatar from September 17-24 which will qualify the top four teams to the FIBA U-17 Basketball World Cup set for Turkey in 2024.
Jordan opens its Group C matches against Bahrain on Sunday before they face New Zealand's September 18 and South Korea the following day.
Group A includes Australia, India, Lebanon and Sri Lanka; Group B includes Iran, Japan, Qatar and Saudi Arabia while Group D includes the Philippines, China, Malaysia and Kazakhstan.
Meanwhile, Jordan's senior national team is readying for the upcoming 19th Asian Games set for September 23-October 8 in Hangzhou, China.
Jordan will play in Group C alongside Thailand, Bahrain and the Philippines and officials and fans hope the lineup can jump back and obtain an advanced placement at the Games after failing to score a single win, at Mundobasket organised in the Philippines, Japan and Indonesia.
This summer, the senior women's squad finished fourth at the Women's FIBA Asia Cup Division B, where, in the absence of the Lebanese team, which retained its spot in Division A, Jordan had a chance to grab the qualifying spot from Division B. They, however, reached the semis but lost to Iran and settled for the third place match which they lost to Thailand.
This year the Kingdom's U16 women's basketball team finish 5th at the FIBA U16 Women's Asian Championship as Jordan hosted Divisions A&B. The Philippines won Division B top spot and was promoted to Division A. Australia retained Division A title while Japan settled for second, New Zealand for third and Chinese Taipei fourth. The top four teams qualified for the FIBA U-17 Women's Basketball World Cup 2024 in Mexico.
Jordan hosted the FIBA U16 Women's Asian Championship for the second consecutive edition and its third time at the event. Last year, Jordan settled for 8th place while in 2013 they finished 11th.
In the FIBA U18 Women's Asian Championship, Jordan settled for 6th place at the latest edition in India.
Related Articles
Jul 09,2023
AMMAN — The Kingdom's U16 women's basketball team gears up to play the FIBA U16 Women's Asian Championship as Jordan hosts Divisions A &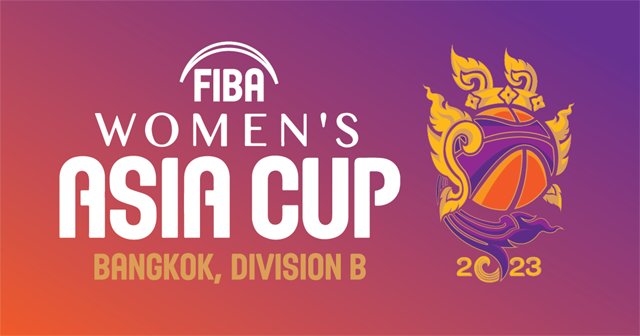 Jul 19,2023
AMMAN — Jordan's senior women's basketball team was drawn in Group B for the Women's Asia Cup Division B which will be held in Thailan
Sep 25,2023
AMMAN — Jordan's U-16 men's basketball team returns home after finishing 8th at the 7th FIBA U16 Asian Championshipin Qatar after losing to