You are here
UN sets up probe into Gaza killings
By Reuters - May 19,2018 - Last updated at May 19,2018
A wounded Palestinian demonstrator is evacuated after the intervention of Israeli occupation forces during the Great March of Return Protest at the Israeli border of Khan Younis, Gaza, on Friday (Anadolu Agency photo)
GENEVA — Israel railed against the UN Human Rights Council on Friday as it voted to set up a probe into recent killings by Israeli occupation forces in Gaza and accused Israel of excessive use of force.
The resolution to send a commission of inquiry to investigate was rejected by the United States and Australia, but backed by 29 members of the 47-state UN forum. Another 14 countries, including Britain, Germany and Japan, abstained.
Israel's ambassador in Geneva, Aviva Raz Shechter, castigated the council for "spreading lies against Israel" during "five hours of ludicrous statements".
Palestinian Foreign Minister Riyad Al Maliki welcomed the UN decision.
"The Human Rights Council's formation of an international committee of investigation is a step towards doing justice to the Palestinian people," he said in a statement. He urged speedy implementation "to stop Israeli war crimes".
The special session of the Human Rights Council was convened after the bloodiest day for Palestinians in years on Monday, when Israeli occupation forces killed 60 during demonstrations.
"Nobody has been made safer by the horrific events of the past week," UN Human Rights Chief HH Zeid Ra'ad Al Hussein said as he opened the debate.
Israeli occupation forces had killed 106 Palestinians, including 15 children, since March 30, he said. More than 12,000 were injured, at least 3,500 by live ammunition. Israel was an occupying power under international law, obliged to protect the people of Gaza and ensure their welfare, he said.
'Toxic slum'
"But they are, in essence, caged in a toxic slum from birth to death; deprived of dignity; dehumanised by the Israeli authorities to such a point it appears officials do not even consider that these men and women have a right, as well as every reason, to protest."
Israel claims the deaths took place in protests organised by Hamas, the group that controls Gaza, which "intentionally provoked the violence", an accusation Hamas denies.
Israel and the United States complain that the Human Rights Council, made up of 47 states chosen by the General Assembly, has a permanent "anti-Israel bias".
The United States has stood by Israel during the past week's violence, which coincided with the opening of a new US embassy in Jerusalem.
Two million people live in Gaza, most of them stateless descendants of refugees that were forces to flee from homes in what is now Israel at its founding in 1948.
The territory has been run by Hamas since 2007, during which time Israel has fought three wars against the group, which denies Israel's "right to exist".
Israel and Egypt maintain a blockade of Gaza for security reasons, which the United Nations says has led to the collapse of Gaza's economy.
Related Articles
May 21,2018
OCCUPIED JERUSALEM — Israel has summoned the ambassadors of Spain, Slovenia and Belgium over their votes at a UN body calling for an interna
May 20,2018
ISTANBUL, Turkey — Turkish President Recep Tayyip Erdogan said on Friday he would raise the violence in Gaza at the United Nations General A
May 21,2018
Haifa, Israel — Hundreds of Arab Israelis demonstrated Saturday evening in Haifa in solidarity with Gaza, where more than 60 Palestinians ha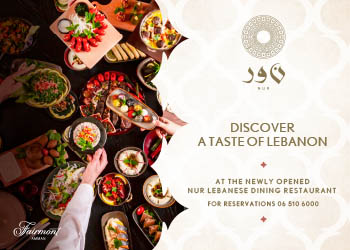 Newsletter
Get top stories and blog posts emailed to you each day.