You are here
'Legal vacuum' as Iraqi Kurd leader's term expires
By AFP - Aug 20,2015 - Last updated at Aug 20,2015
ERBIL, Iraq — Iraqi Kurdistan President Massoud Barzani's extended term expired on Thursday, leaving the autonomous region in a "legal vacuum" that Kurdish political parties are still trying to resolve.
The Kurdish leadership dispute comes as Kurdistan faces a multitude of crises: the war against the Daesh terror group, major financial problems and a Turkish bombing campaign targeting the Kurdistan Workers Party (PKK) rebel group in the region.
"The region has entered a legal vacuum, and this is why we must address this issue," said Barzo Majid, from the regional parliament's Goran bloc, one of the main parties in the region.
If political parties cannot agree on a solution, the parliament speaker should "take up the position of the president of the region for a period of two months until elections are held", Majid said.
Barzani's ruling Kurdistan Democratic Party (KDP) is against that proposal, and is pushing for his term to be extended for a second time.
Kurdish parties met for talks on the issue Thursday, and "there will be other meetings tomorrow", said Saadi Ahmed Bira, a leader in the Patriotic Union of Kurdistan, another key Kurdish party.
Bira did not provide details on the outcome of the Thursday meeting.
Barzani, 69, is the son of revered Kurdish nationalist leader and KDP founder Mulla Mustafa Barzani and has been in office for 10 years — two terms as president and a two-year extension in 2013.
His family has long been the dominant force in Kurdish politics, holding various top positions in the regional government.
Iraqi Kurdistan has its own government, security forces, borders and flag.
It is still dependent on the federal government for funds, but complains that Baghdad has either paid it less than its share of the budget, or not at all, and the region is independently exporting oil to boost its revenues.
up
36 users have voted, including you.
Related Articles
Oct 24,2017
ERBIL, Iraq — Parliament in Iraq's autonomous Kurdish region decided Tuesday to hold legislative elections in eight months after they were d
Oct 29,2017
ERBIL/BAGHDAD Iraq — Iraqi Kurdish leader Masoud Barzani informed the region's parliament on Sunday that he would give up his position as pr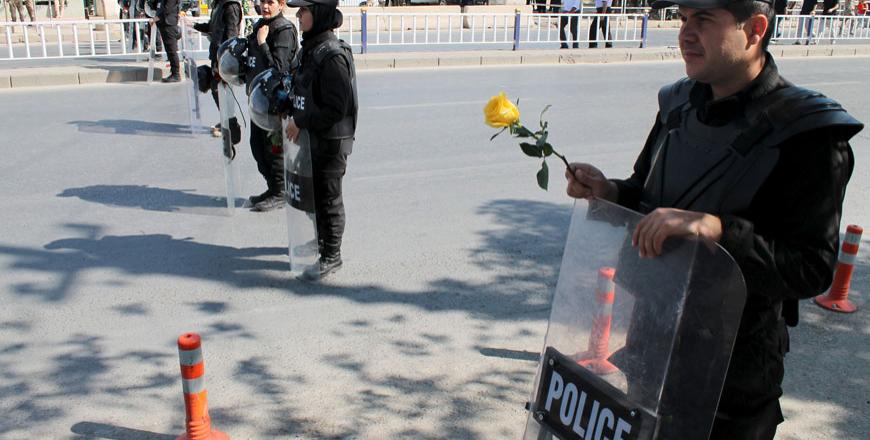 Oct 12,2015
ERBIL — The prime minister of Iraqi Kurdistan removed four ministers from his Cabinet on Monday and the speaker of parliament was barred fro
Newsletter
Get top stories and blog posts emailed to you each day.