You are here
Bahrain crackdown on Shiites 'very dangerous' — Iran FM
By AFP - Jun 23,2016 - Last updated at Jun 23,2016
The Hague — Bahrain's crackdown on the main Shiite opposition bloc Al Wefaq was "creating a very dangerous situation" and needs closer international scrutiny, Iran's Foreign Minister Mohammad Javad Zarif warned on Thursday.
On a one-day visit to the Netherlands to strengthen bilateral ties, Zarif was reacting to Bahrain's decision to start court proceedings to dissolve Al Wefaq, bringing the process forward in defiance of UN and US appeals to drop it.
The Al Wefaq bloc was the largest in Bahrain's parliament before its lawmakers resigned in protest at the crushing of 2011 protests calling for an elected government.
"We believe it's a very dangerous situation," Zarif told a press conference in The Hague when asked about the latest move, which comes in the wake of Monday's stripping of the kingdom's top Shiite cleric Sheikh Isa Qassim of his nationality.
"It requires a great deal of attention from the international community," he said.
Sunni-ruled Bahrain said it will Sunday request bringing a hearing forward before an administrative court, which was due to meet on October 6 to consider the government's request to dissolve Al Wefaq.
Iran had on Tuesday warned Bahrain that it was fanning armed rebellion and that it "will pay the price" after stepping up the crackdown.
Bahrain in return has repeatedly accused Iran of interfering with its affairs and inciting violence among Shiites, a claim Tehran denies.
As well as the moves against Al Wefaq and Qassim, the crackdown has also seen a series of arrests and jailings and Al Wefaq's political chief Sheikh Ali Salman is serving a nine-year jail term on charges of inciting violence.
Tiny but strategic Bahrain lies across the Gulf from Iran and is the home base of the US Fifth Fleet.
Related Articles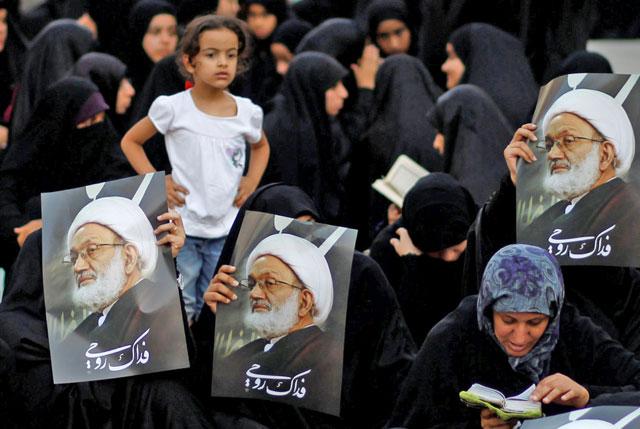 Jun 23,2016
DUBAI — Bahrain began court proceedings to dissolve the main Shiite opposition bloc Al Wefaq on Thursday, bringing them forward in defiance
Jun 15,2016
DUBAI — A Bahraini court ordered the suspension of the country's main opposition group Al Wefaq on Tuesday, its lawyer said, in what appeare
Jul 17,2016
DUBAI, United Arab Emirates — A court in Bahrain ordered the country's main Shiite opposition group to be dissolved on Sunday, deepening a c
Newsletter
Get top stories and blog posts emailed to you each day.