You are here
'Youth urged to reap the benefits of social media to promote development'
By Sawsan Tabazah - Sep 24,2017 - Last updated at Sep 24,2017
AMMAN — A conference on "The Role of Development, Education and Media in Fighting Extremism" was held on Sunday, under the patronage of HRH Prince Hassan, president of the Arab Thought Forum (ATF).
The event, which gathered politicians, diplomats, researchers, academics and media experts from Jordan and the rest of the Arab world, was followed by the inauguration of the fifth edition of the "Arab Research Centres Alliance" initiative that started in 2015.
This year's alliance meeting, held by the ATF in Amman, aimed to analyse, and discuss the reasons behind regional conflicts and to come up with solutions based on critical thinking and shared visions between the research centres on Arab social and political issues.
In his remarks, Prince Hassan said that most of the attempts to fight extremism have failed due to practices that stir hate, racism and discrimination conveyed through school and university curriculum, religious discourse, media and social platforms.
The expansion of social media outlets and apps has formed a challenge for the region, the prince said, noting that numbers from the Worldsat website showed that over half of the Middle East population is using the Internet, amounting to around 41 million.
"Challenges can be turned into opportunities," he said, explaining that the ability of social media to connect millions of people can be used to create a development plan that would define its role as a tool to maintain peace and help settle conflicts.
Mohammad Abu Hammour, ATF secretary General, stressed the need to fill the gaps in the educational and media system to make use of the "young people's energy", noting that they will represent 70 per cent of the Arab population by 2030.
He noted that large unemployment rates tend to create fertile grounds for recruitment by terrorist organisations.
In order to understand the conflicts of the Arab world, one must look at the interconnected elements of development: education, media, and critical thinking , Abu Hammour continued.
He called for the implementation of a study on the educational outcomes in order to move towards a society of knowledge, and an efficient learning culture to avoid producing underqualified individuals, which can increase unemployment rates.
Sheikh Khalid Bin Khalid Khalifa, the Arab Research Centres Alliance treasury committee's member and President of Eissa Cultural Centre in Bahrain, said how ignorance and weak educational systems have played a "major negative role" in recent political events and revolutions in the region.
"Ignorance has always been a challenge in the Arab world and the fuel to conflicts; hidden behind masks and slogans where chaos and hate are mottos," Khalifa said.
"[Meanwhile], media in the region face conflict between different political, religious and sectarian orientations to serve regional and international agendas," Abu Hammour concluded, noting that extremist groups have been using social media professionally to expand hate and provocative speech.
Related Articles
Apr 11,2017
AMMAN — Enhancing the efficiency of educational systems in Arab countries and creating a better synergy between educational outcomes and lab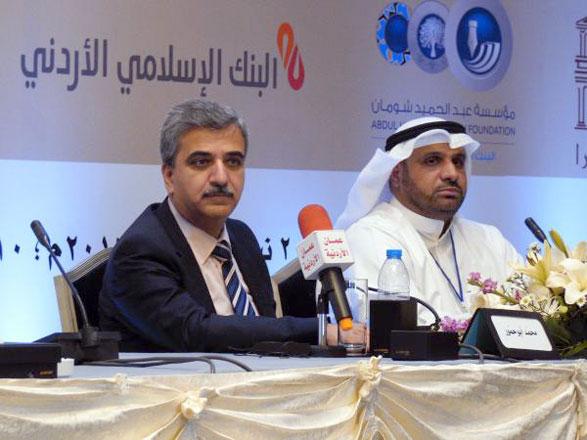 Apr 21,2016
AMMAN — The fifth international conference for humanitarian sciences, which concluded in the capital on Wednesday, included nine recommendat
Mar 12,2017
AMMAN — Jordanian and Arab scholars on Sunday highlighted the role of the Arab Cultural Charter, still under preparation, in magnifying regi
Newsletter
Get top stories and blog posts emailed to you each day.