You are here
Young programmer develops app interpreting online content into sign language
By Sawsan Tabazah - Sep 25,2017 - Last updated at Sep 25,2017
AMMAN — In light of the high illiteracy rates globally and regionally among deaf people, a Jordanian programmer has invested his passion in programming to develop an application that interprets written texts into sign language.
Mahmoud Drawsheh, a Princess Sumaya University for Technology's (PSUT) computer engineering alumnus, has created "RAMZ", an app that enables the deaf to read written texts online through a web sign language interpreter.
"RAMZ", which is the Arabic equivalent of the word "symbol", interprets written content for deaf website users through a 3D animated avatar that translates words into sign language, Darawsheh told The Jordan Times.
"There are over 360 million deaf people in the world, of whom 80 per cent are illiterate. Just in the Arab world, there are over 12.6 million deaf people, 90 per cent of whom are illiterate, that amounts to over 11 million people in need of sign-language interpreters," Darawsheh noted.
As it is challenging for human sign-language interpreters to fully interpret texts, they tend to only interpret the headlines "because it bothers them to go over all the details", he said.
Meanwhile, RAMZ, which was Darasheh's graduation project, provides people suffering from hearing impairment with the opportunity to understand the text completely, without the help of an interpreter, the programmer explained.
"The application does not replace the sign-language interpreters though," the young man stressed, noting that the application interprets and translates texts literally.
The 26-year-old programmer recalled how he started developing the idea as a school student in 2008, as part of an extracurricular activity that aimed at improving problem solving skills.
The website's sign-language service, which was launched during the graduation ceremony of the PSUT class of 2017, with Minister of Information and Communications Technology Majd Shweikeh in attendance, has made PSUT the "first university in the world to serve deaf-mute people through its website" with an application set up by its alumnus, according to a PSUT statement.
Mind Rockets
Building on his experience with RAMZ, Darawsheh founded Mind Rockets in 2016, a company that creates assistive technologies for the deaf, by delivering instant translations from text and speech to sign language.
The company, which is currently developing programmes for sign-languages such as American Sign Language (ASL), British, Arabic and Korean, aims to enhance engagement and independence of the deaf community, he said.
"Sign language has a basic common vocabulary but each country, language and accent has special sign language," Darawsheh noted.
Two mobile apps are available in Google Play and the App Store to translate spoken and written texts into sign language: Mimix3d sign language interpreter, an ASL interpreter, and Al Turjuman, an Arabic sign language interpreter.
The startup has already received five regional and international awards in business growth and innovation such as Seedstars, K-startup and Global Elevate Awards.
Related Articles
Feb 04,2018
AMMAN — Despite an increasing number of initiatives implemented to raise awareness on accessibility for people with disabilities in Jordan,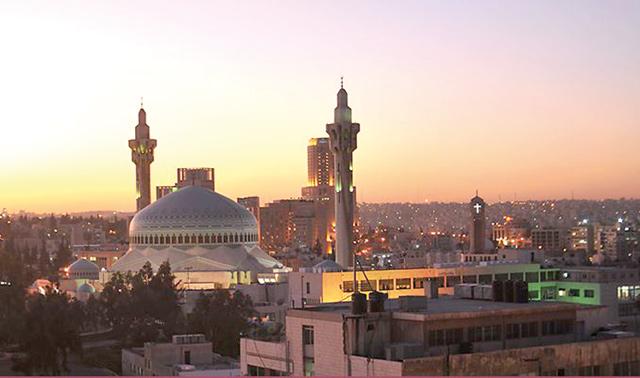 Jan 14,2019
IRBID — For the first time in Jordan, a mosque held a sign-language translated Friday sermon (or khutba), allowing the deaf and mute communi
Jan 17,2018
AMMAN — Under the implementation of the anti-discriminatory law for people with disabilities (Law No.