You are here
SSC law aims at boosting workplace safety — spokesperson
By Bahaa Al Deen Al Nawas - Sep 15,2019 - Last updated at Sep 15,2019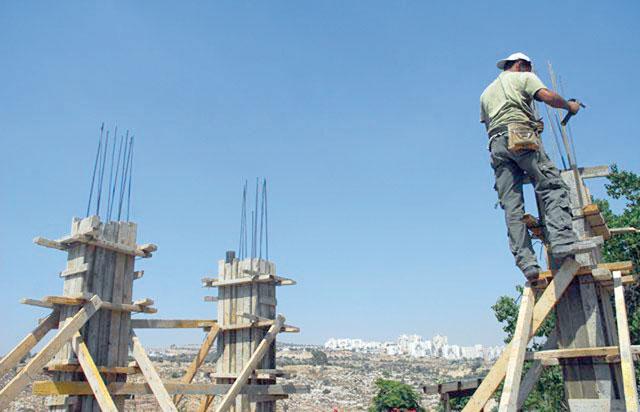 The SSC law, among other rules and regulations, requires facilities under its scope to provide professional health and safety measures (JT file photo)
AMMAN — Jordan witnesses between 14,000 and 15,000 workplace injuries annually with a death occurring every two days, Social Security Corporation (SSC) Spokesperson Musa Sbeihi told The Jordan Times on Saturday.
The SSC law, among other rules and regulations, requires facilities under its scope to provide professional health and safety measures, meeting its legal conditions at the workplace to protect workers from possible injuries.
Any worker from day one is covered by workplace injury insurance, which guarantees them a payment of 75 per cent of their daily wage during an absence resulting from a work-related injury, the SSC spokesperson said.
The insurance also covers compensation calculated based on the severity of an injury resulting in disability or death, he noted, adding that this insurance comes into effect without a minimum monthly subscription period.
Facilities that fail to provide safety and health measures are bound to pay the full expenses of treatment, transportation of the injured to and from treatment and additional medical expenses.
The SSC evaluates facilities and companies based on certain criteria, and if the company's score is above 80, then working conditions are considered safe, and it only pays 2 per cent of workers' wages for the workplace injury insurance, according to Sbeihi.
If the facility scores above 50 and less than 80, then it pays 3 per cent, and if the score is less than 50 then the workplace is deemed hazardous, and the company pays 4 per cent, and has to rectify its conditions within 90 days in order to increase the score.
A reevaluation is conducted a year later, and if the score increases, the facility will pay less for the subscription to workplace injury insurance, according to Sbeihi.
Based on the reports on work injuries the SSC receives, it was concluded that most injuries happen to workers aged less than 20, followed by the 20 to 25 age bracket; and most injuries happen within the first six months of employment, according to the spokesperson.
"This indicates that facilities do not adhere to safety procedures or provide their new employees with the necessary training or awareness of the possible dangers of their jobs, which should be implemented regularly," Sbeihi said, urging facilities to give more attention to this matter to preserve their workers' safety and prevent hindrances to production.
"The direct costs of any injury lies in treatment, transport and so on, however the indirect costs are six times more than the direct ones; the injury will not only affect the injured, it will affect their co-workers, their families and thus affect overall production and the economy," Sbeihi said.
Newsletter
Get top stories and blog posts emailed to you each day.