You are here
Sign language interpreters engaged in anti-radicalisation effort
By Dana Al Emam - Sep 21,2015 - Last updated at Sep 21,2015
AMMAN — Deradicalisation strategies must be inclusive of all vulnerable groups targeted by extremists, including people with hearing and speech disabilities, an official at the Public Security Directorate (PSD) said.
In a video released in March, Daesh employed two deaf-mute militants working as traffic policemen, using sign language in order to recruit people with hearing impairments, claiming that their disability is "not an excuse" for them not to join "jihad".
"It has become necessary to spread awareness among people with hearing disabilities on the danger of radical groups, and to provide them with a logical evidence-based counter narrative that illustrates the real teachings of Islam," said Lt. Col. Mahmoud Naamneh, director of the PSD's Community Peace Centre.
Speaking to The Jordan Times Thursday on the sidelines of the conclusion ceremony of a five-day training workshop for sign language interpreters, the official said the function, carried out in partnership with the UNDP, embodies the centre's mission in protecting Jordan from the extremist thought that radical groups seek to spread.
As sign language interpreters work closely with people with special needs, they partner to eliminate the threat of radicalism through delivering effective messages and approaches to this important segment of Jordanian society, a UNDP representative said.
The training is part of UNDP's programme "Enhancing community security and access to justice in host communities and other fragile areas in Jordan", which contributes to enhancing confidence in institutions concerned with security and justice through effective service delivery.
Partners in the project will jointly work to raise awareness among youths and persons with special needs to counter radicalisation, the source added.
Murad Soos, one of the 18 participants in the workshop, said his deaf-mute students often question their role in society and complain about their difficult living conditions.
"If we do not engage people with hearing and speech disabilities in society and educate them on the danger of extremist groups, they might find a more welcoming refuge elsewhere," he told The Jordan Times.
The sign language interpreter, who works with some 500 students with hearing impairments, said he will transfer the knowledge he received from the workshop to his students and fellow interpreters who did not participate.
"It is our role to protect our society in all its segments," he said.
The workshop attracted the participation of sign language interpreters from the Higher Council for the Affairs of Persons with Disabilities, higher education institutions and Prince Ali Bin Hussein Club for the Deaf-Mute as well as special education teachers at the Ministry of Education.
Related Articles
Sep 25,2017
AMMAN — In light of the high illiteracy rates globally and regionally among deaf people, a Jordanian programmer has invested his passion in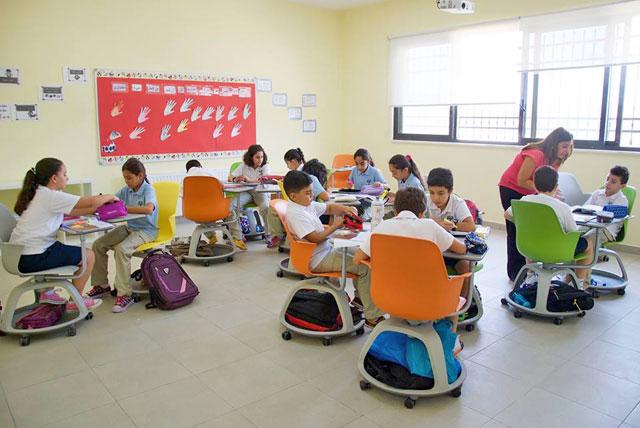 Feb 04,2018
AMMAN — Despite an increasing number of initiatives implemented to raise awareness on accessibility for people with disabilities in Jordan,
Apr 16,2018
AMMAN — HH Prince Mired Bin Raad, president of the Higher Council for the Affairs of Persons with Disabilities, is scheduled on Tuesday to p
Newsletter
Get top stories and blog posts emailed to you each day.