You are here
Raising irrigation water for date palms, vineyards good for agriculture, economy — sector insiders
By Hana Namrouqa - Apr 11,2016 - Last updated at Apr 11,2016
Over the past decade, a total of 29,000 date palm trees were planted in the Jordan Valley (File photo)
AMMAN — A recent decision to increase irrigation water for date palms and grape vines will encourage a shift from vegetables to high-value fruit trees in the Jordan Valley, sector leaders said on Monday.
While date palm plantations and vineyards require much less water compared to vegetables, they are also considered high-value crops both locally and internationally, the experts said.
Farmers, they added, need to move away from conventional water-intensive crops and capitalise on drought-tolerant cultivations that are internationally competitive.
Water Minister Hazem Nasser announced on Sunday that the Jordan Valley Authority (JVA) was increasing its water allocations for the irrigation of these crops in the Jordan Valley to expand the terrain planted with them and to allow farmers to compete locally and internationally.
"This is a good decision which will encourage farmers here [the Jordan Valley] to shift their focus from planting only vegetables to date palm and grape vines, which are on high demand internationally and generate better profit," Jordan Valley Farmers Union President Adnan Khaddam told The Jordan Times.
Palm trees and vineyards are a relatively new agricultural trend in the Jordan Valley, Nasser said in a statement e-mailed to The Jordan Times, calling on farmers to expand planting such crops that generate income and support the national economy.
"The JVA has completed work on irrigation networks and canals," the minister said.
Over the past decade, a total of 29,000 date palm trees were planted in the Jordan Valley, according to Khaddam, who noted that there are also 15,000 dunums in the Jordan Valley planted with grape vines.
The Jordan Farmers Union said in a statement that the decision is a "daring" move that will significantly develop agriculture in the Jordan Valley and steer farmers towards cultivations that support the economy.
Agriculture Ministry Spokesperson Nimer Haddadin said the two crops are both "promising cultivations" in Jordan.
"Grapes in the Jordan Valley ripen by May, while worldwide they are produced in July. Jordanian date palms are of very high quality and are demanded internationally," Haddadin told The Jordan Times.
The official underscored that both crops are economically feasible, urging farmers to plant crops that are high-value and drought-tolerant.
The agriculture sector, which consumes 456 million cubic metres of water per year, contributes JD1 billion annually to the Kingdom's gross domestic product, according to experts and officials, who said that shifting to drought-tolerant crops that generate higher profits and carrying out maintenance to irrigation networks and pumps is a priority in the Jordan Valley.
Related Articles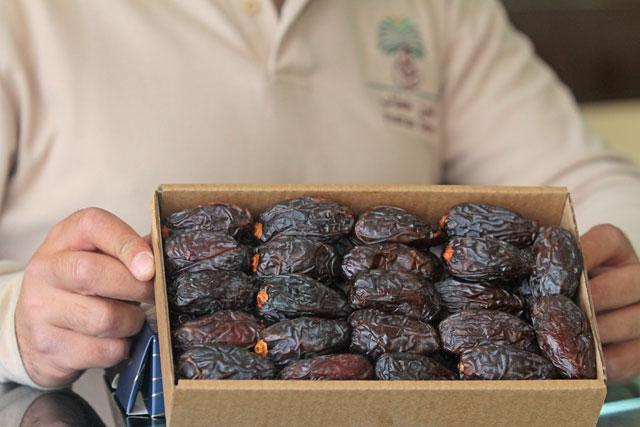 Apr 12,2016
AMMAN — As international demand for Jordanian date palms is increasing due to high quality, date palm plantations are expanding across the c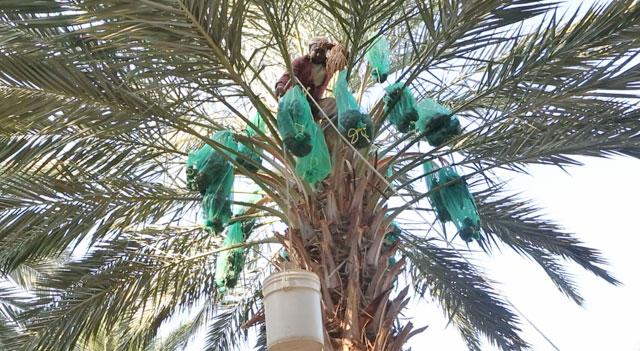 Nov 26,2017
AMMAN — Plans are under way to set up a company for marketing Jordan's palm dates, a high-value crop whose cultivation is increasingly expan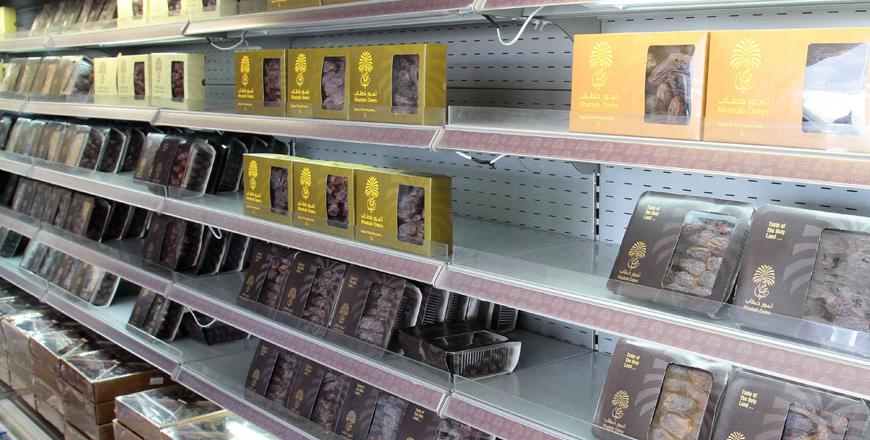 Jun 13,2016
AMMAN — Jordan's production of medjool palm dates is expected to grow by nearly fourfold in the coming years to meet surging international d
Newsletter
Get top stories and blog posts emailed to you each day.