You are here
'Plans to set up dates marketing company under way'
By Hana Namrouqa - Nov 26,2017 - Last updated at Nov 27,2017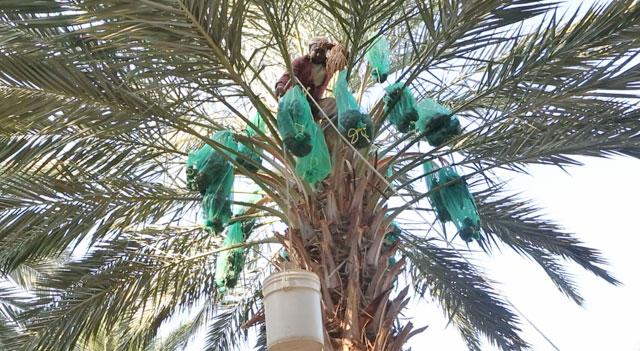 Across the Kingdom, there are over 30,000 dunums planted with date palms (Photo by Khaled Oudat)
AMMAN — Plans are under way to set up a company for marketing Jordan's palm dates, a high-value crop whose cultivation is increasingly expanding locally, officials said on Sunday.
A team from the Ministry of Agriculture and the Jordan Dates Association will study the prospects and feasibility of establishing a company for marketing Jordanian palm dates, said Ministry of Agriculture Spokesperson Nimer Haddadin.
The idea of setting up such a company was proposed during a meeting on Sunday between Minister of Agriculture Khaled Hneifat and President of the Jordan Dates Association Anwar Haddad, during which Hneifat expressed the ministry's willingness to support the establishment of a company promoting the country's palm dates.
Hneifat pledged that the ministry will provide the financial and technical support needed for setting up the company through interest-free loans.
"The company seeks to support and lift up the palm dates sector in Jordan, which is a vital and a promising sector," Haddadin told The Jordan Times.
Meanwhile, Haddad stressed the importance of setting up a local company that professionally promotes Jordan's palm dates.
Haddad noted that the company will support farmers of palm dates, which he said are regionally and internationally reputed for the high quality of their products.
Date palm farming, which started in the 1990s, is on the rise in the Jordan Valley, according to the ministry, which said that Jordan is globally famous for two types of rare date palms: medjool and berhi.
Over the past 10 years, a total of 29,000 date palm trees have been planted in the Jordan Valley, with more farmers shifting from growing vegetables to date palm trees due to the high value of this kind of farming.
Across the Kingdom, there are over 30,000 dunums planted with date palms, the majority of which are located in the Jordan Valley.
Planting date palms is also a successful sector in Aqaba, Maan, Zarqa and Azraq, according to the ministry, whose figures indicate that a total of 33,000 tonnes of dates are produced each year and 5,000 tonnes are annually exported, mainly to Europe and the United States.
Related Articles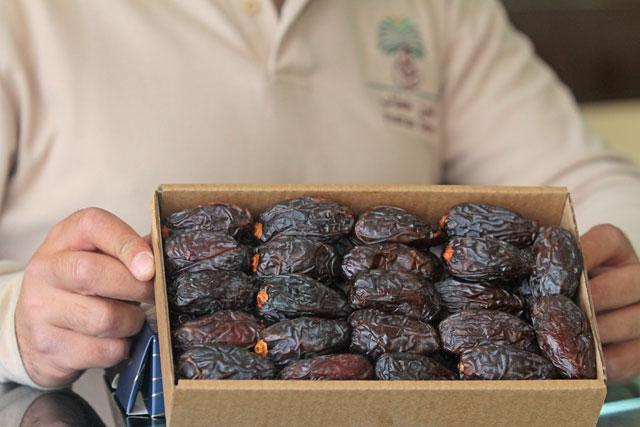 Apr 12,2016
AMMAN — As international demand for Jordanian date palms is increasing due to high quality, date palm plantations are expanding across the c
Jan 17,2017
AMMAN — The Ministry of Agriculture launched on Tuesday a two-week campaign to eliminate the red palm weevil, a devastating pest of palm tre
Oct 13,2016
AMMAN — As the date harvest peaks, industry leaders expect a high yield exceeding 25,000 tonnes due to the rising number of date palm tree p
Newsletter
Get top stories and blog posts emailed to you each day.