You are here
'Political parties fail to seize opportunity of upcoming elections'
Members of political parties only represent small percentage of overall candidates, 'failing to fulfil their role as people's representatives'
By Dana Al Emam - Aug 13,2017 - Last updated at Aug 13,2017
In the August 15 elections, Jordanians will elect mayors, members of local and municipal councils, as well as the new governorate councils, which will be elected according to the new Decentralisation Law (Photo by Amjad Ghsoun)
AMMAN — The role of political parties in the upcoming local elections is still "weak and below expectations", Minister of Political and Parliamentary Affairs Musa Maaytah said on Saturday.
In the August 15 elections, Jordanians will elect mayors, members of local and municipal councils, as well as the new governorate councils, which will be elected according to the new Decentralisation Law.
Although the law has divided the Kingdom into small constituencies in a bid to help political parties form coalitions, members of political parties only comprise a small percentage of the 6,623 candidates, the minister added, without disclosing a specific percentage.
"Political parties are supposed to be the substantial representative of people's various and conflicting views and interests," Maaytah noted at a session organised by the German Friedrich Naumann Foundation for Freedom.
"It is the duty of political parties to convince voters," he added.
Meanwhile, the minister underlined the role of local and municipal elections in introducing new leaders that were not necessarily known before, noting that political parties' inability to convince the public encourages voters to make tribe-based decisions when casting their ballots.
He added that the ministry, in collaboration with partners, will provide training for elected members of local and governorate councils in order to equip them with what is needed to embark on this "new" governing experience.
On local councils, he said: "This is a new experience that has to succeed due to its importance in advancing citizens's participation in decision making at the developmental level."
The upcoming elections, the second in less than a year, has witnessed an "unprecedented" number of candidates, according to Maaytah.
"Jordanians make their choices via ballot boxes at a time when people in other countries in the region and the neighbourhood express themselves via rifles," he underlined.
Noting that over 80 countries in the world entrust their local councils to boost economic development, Ali Khawaldeh, political adviser to the minister of political and parliamentary affairs, added that Jordanian political parties in the future can build their platforms based on these economic motives.
He also underlined the role of local and governorate councils in providing advice for the most suitable investment projects in their local communities, due to their knowledge of the local needs.
In addition, Khawaldeh stated that efficient local councils are in the best interest of young people and women, as these two segments of the society are the most in need of economic opportunities in their local communities.
Board Member of the Young Entrepreneurs Association, Mohammad Masaadeh, drew a link between decentralised development and personal income-generating initiatives, adding that such projects need financing in order to "see the light".
For his part, transportation specialist at Engicon, Hazem Zureiqat, noted that an efficient cross-country public transportation system is an "essential part" of development, facilitating peoples' movement for work and education.
Related Articles
Dec 26,2016
AMMAN — Political parties have better chances of representation in local councils through the upcoming governorate council and municipal ele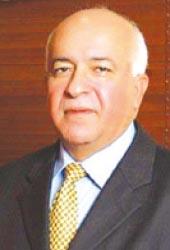 May 09,2017
AMMAN — The upcoming local elections, due to take place at the governorate level for the first time, are the first step towards establishing
Jul 10,2017
AMMAN — A professional, independent press has played a significant role in educating citizens and addressing shortcomings in previous munici
Newsletter
Get top stories and blog posts emailed to you each day.