You are here
Parliament endorses disputed laws during joint session
By JT - Apr 02,2018 - Last updated at Apr 02,2018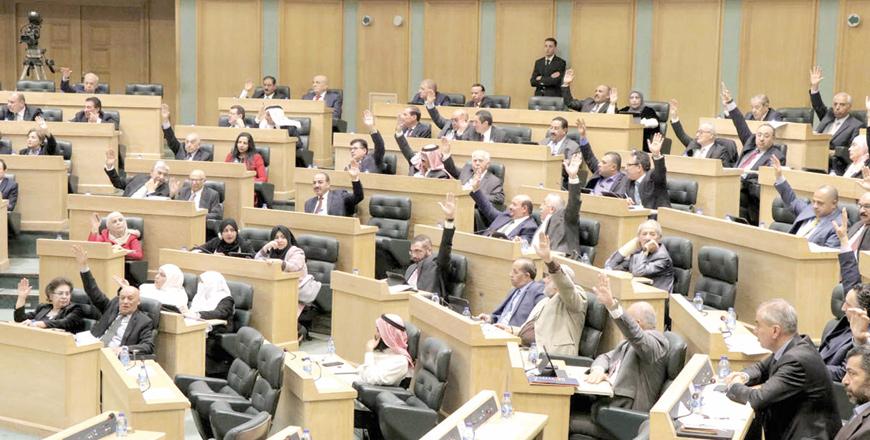 The two Houses of Parliament end their dispute over three laws during a joint session on Sunday (Petra photo)
AMMAN — The two Houses of Parliament on Sunday convened in a joint session, ending nearly a month-long dispute over three major laws.
Of the 138 senators and MPs present, 114 lawmakers approved an amendment to the higher education and scientific research law by veteran Deputy Abdul Karim Doughmi to appoint the "secretary general of the Higher Education Ministry" as a member in the 10-member higher education council.
According to the Jordan News Agency, Petra, the higher education council will be headed by the minister of higher education with the secretariats general of higher education and education ministries, president of the Higher Education Accreditation Commission, three associate professors, two experts representing the private sector and director of the military education directorate of the Jordan Armed Forces-Arab Army as members.
The Lower House has previously added the education minister to the council as per its amendments to the higher education law but the Senate has twice rejected MPs' proposal.
The two Chambers also resolved their dispute over the universities law, endorsing an agreed-upon amendment to the bill stipulating that the services of public universities presidents are to be ended upon a decision by the higher education council, according to Petra.
As per the amendments, the services of private universities' presidents are ended by the higher education council upon a recommendation from the board of trustees, Petra said.
The two Chambers also approved MPs' amendments to the natural resources law exempting quarries' building materials extraction for local use from mining levy.
According to Article 92 of the Constitution, "Should either House twice reject any draft law and the other accept it, whether or not amended, both the Senate and the Chamber shall hold a joint meeting under the chairmanship of the speaker of the Senate to discuss the matters in dispute."
Related Articles
Feb 27,2018
AMMAN — The Lower House on Tuesday referred the natural resources law, arbitration law, higher education and scientific research law and the
Mar 08,2018
AMMAN — The Senate and the Lower House will meet in a joint session as the former on Thursday refused for a second time the latter's c
Sep 14,2015
AMMAN — The Lower House on Sunday rejected the Senate's amendments to the 2015 decentralisation bill, insisting on a law free of women's quo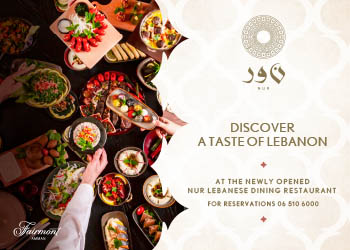 Newsletter
Get top stories and blog posts emailed to you each day.