You are here
OIC renews support for Hashemite custodianship of Jerusalem's shrines
Summit participants say Jerusalem 'eternal capital of Palestine'
By JT - May 20,2018 - Last updated at May 20,2018
His Majesty King Abdullah joins Muslim leaders, including host Turkish President Recep Tayyip Erdogan, for a group photo during the extraordinary meeting of the Organisation of Islamic Cooperation in Istanbul on Friday (Reuters photo)
AMMAN — The final communiqué of the extraordinary summit of the Organisation of Islamic Cooperation (OIC) on Friday stressed its support to the Hashemite custodianship of Jerusalem's holy places, the Jordan News Agency, Petra, reported.
The summit was held in response to the developments following the move of the US embassy to Jerusalem and the Israeli violence against Palestinians, especially in the Gaza Strip.
"OIC affirms its support for the historical Hashemite custodianship assumed by His Majesty King Abdullah on Muslim and Christian holy sites in Al Quds [Jerusalem], which was reaffirmed by the agreement signed between His Majesty King Abdullah and His Excellency Mahmoud Abbas, president of the state of Palestine on March 31, 2013."
The summit also vowed support for the "role of the Jordanian department of Al Quds and Al Aqsa Mosque Islamic Waqf in preserving and defending Al Haram Al Sharif".
It asserted that Jerusalem is Palestine's "eternal" capital, noting that relocating the US embassy does not change the status of the city, calling for taking measures to prevent other countries from moving their embassies to Jerusalem.
The announcement emphasised that the central mission and raison d'être of the OIC is to "protect Jerusalem, its historic and legal status, its spiritual value", and to "take all necessary measures to put an end to the violations committed by Israel and any party that supports this regime and its colonial and racist policies", Petra reported.
The communiqué also condemned the criminal actions of the Israeli forces against the Palestinian people in the Occupied Palestinian Territories, particularly in the Gaza Strip.
The participants called for the international protection of Palestinians through dispatching international forces and forming an international committee to "investigate the recent atrocities committed by the Israeli forces in the Gaza Strip".
In his address to the summit on Friday, His Majesty King Abdullah on Friday urged the international community to uphold its responsibilities in protecting the Palestinian people and enabling them to gain their rights and end occupation, injustice and despair (see text of full speech on page 4).
The King said that the sole path to peace is through ending the occupation and establishing an independent Palestinian state on the June 4, 1967 borders, with East Jerusalem as its capital, based on the two-state solution.
He stressed that the region will never enjoy comprehensive peace unless the Palestinian-Israeli conflict is resolved according to international law and relevant United Nations resolutions, and the Arab Peace Initiative.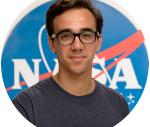 Newsletter
Get top stories and blog posts emailed to you each day.