You are here
Ministry to announce findings of study on mobile tax early next year
By Mohammad Ghazal - Sep 14,2015 - Last updated at Sep 14,2015
AMMAN — The Ministry of Information and Communications Technology will announce the results of a study on the impact of doubling taxes on mobile subscriptions of government and operators' revenues in early 2016.
The study is being conducted by a specialised government committee and is looking into how doubling the special tax on prepaid and post-paid mobile subscriptions, from 12 to 24 per cent, affected the sector since the decision was first made in 2013.
"We are committed to completing the study. We will also be able to figure out whether the government's revenues generated from operators dropped," said the ministry.
There was a drop in the ICT sector's financial performance lately due to several local, regional and international factors, and the study will help the ministry take a decision as it will show the actual impact of the tax increase, Minister of Information and Communications Technology Majd Shweikeh recently told The Jordan Times.
Ihab Hinnawi, CEO of Umniah, a subsidiary of Bahrain's Batelco, told The Jordan Times that there was considerable impact on operators' revenues due to the increase in the special tax on mobile subscriptions.
"This is one of the main factors that has led to the decline in spending by customers and eventually the decline in operators' and the government's revenues," said Hinnawi.
"We are looking forward to seeing the findings of the study, but we know that the sector has been negatively affected by the tax increase," said Hinnawi.
In 2013, the government increased taxes on mobile phones from 8 to 16 per cent. The ongoing study is not looking into the impact of the increase of taxes on mobile devices.
According to the latest figures made available by the Telecommunications Regulatory Commission, mobile penetration reached 147 per cent at the end of March this year; there were 11.5 million active mobile subscriptions, 10.6 million of which were prepaid.
up
33 users have voted, including you.
Related Articles
Jan 29,2014
The government on Wednesday said it was still studying the impact of doubling the tax on mobile subscriptions, while a source in the telecom industry said the authorities are expected to reduce the tax.
Jan 26,2014
Revenues of the country's telecom sector have dropped by 9 per cent since the government increased taxes on cellular phones and mobile subscriptions, a representative of the sector said on Sunday.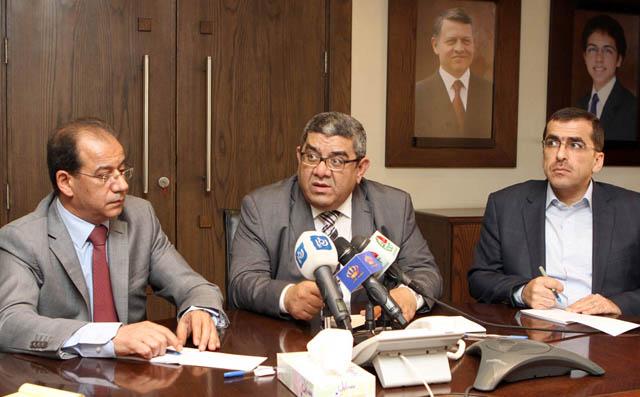 Jul 07,2014
The government on Monday said it is no longer looking into alternatives to rescind a decision that increased taxes on mobile subscriptions, which telecom companies say has caused a drop in their profits and revenues.
Newsletter
Get top stories and blog posts emailed to you each day.