You are here
London actors, musicians perform 'feel good' shows for vulnerable children
By Camille Dupire - Aug 20,2018 - Last updated at Aug 20,2018
Orphaned children enjoy a fun, interactive show performed by the Wind-Up Penguin Theatre Company in Amman recently (Photo courtesy of ONE LOVE)
AMMAN — A group of classical musicians and actors recently visited the Kingdom, where they performed music and theatre shows to underprivileged children, as a way to enrich their difficult lives.
"We admire and respect the work of people bringing aid in the form of essentials [clothing, water, food] to refugees and people in need."
Wind-Up Penguin Theatre Company (WUP) said in a statement e-mailed to The Jordan Times, adding: "We connect with these people on a human level, creating a safe space for them to dream, create and express themselves, and by doing so help them reaffirm their human dignity."
Since the beginning of August, the seven London-based artists performed for a number of underprivileged children and teenagers from local schools, nurseries and cultural organisations, as well as beneficiaries from NGOs, local initiatives and children in refugee settlements.
The team leader, Elisabeth Swedlund, is also the director of WUP, which she said "has made over 20,000 children smile since 2012".
"We have performed our music theatre shows in orphanages in Bulgaria and Romania; in slums and hospitals in Colombia, Peru and Brazil; in orphanages and slums in India; and in refugee centres in Lebanon, Greece, and Western Europe," she told The Jordan Times on Sunday, adding: "We strongly believe that stories, wonder, and play, are essential to a child's development."
"By sharing music and theatre with refugees in particular, who are going through times much too stressful and traumatic to be wished on any person, we help by providing a breath of fresh air, a moment to completely escape their daily stresses," Swedlund explained, noting that "we help these children channel and share all their built-up energy, through energetic and creative music and theatre workshops".
"We also hope that, by sharing an unforgettable inspiring story, these children will have something to hold on to in moments of difficulty," the team leader continued.
Aged between 20 and 26 years, the troupe includes two classical singers, a clarinet and a violin player, two actors and one acrobat, all students or alumni of the Royal College of Music, the Guildhall School of Music and Drama and the Bournemouth Arts School.
ONE LOVE Jordan, an organisation that seeks to "transform the lives of orphaned children by taking them out of anonymity and helping them live like any other children", is one of the groups that benefitted from WUP performances.
A group of 50 Syrian, Jordanian, Palestinian and Iraqi orphans aged between five and 12 years attended the event, enjoying interactive, creative activities.
"Collaborating with the WUP was one of the most beautiful experiences we had. Sharing with the orphans the thing that we are most passionate about — compassion — seeing the excitement, happiness and inspiration that it can bring, has truly confirmed for me the power that the arts have to make a difference, especially on kids," founder of ONE LOVE, Faten Al Malky, told The Jordan Times, adding: "We are so thankful to WUPs who really helped us to put a smile on the orphans' faces, which is not always an easy thing, but we made it! They were so happy and that makes us happy."
After the performance, Yara, 12, said she "wanted to take a clown back with her, so she could send him to her cousins back in Syria".
Meanwhile, nine-year old Qais voiced his sadness to see them leave, as "one of them carried me like a flying plane, like my dad used to do before he died in Gaza".
Related Articles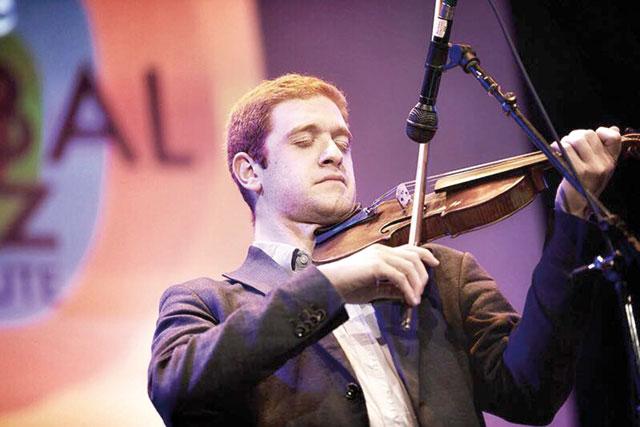 May 31,2018
AMMAN — Born to a father director of the National Music Conservatory in Jordan and a violinist and music teacher mother, 26-year-old Layth S
Oct 05,2015
AMMAN — Theatre is one of the most important aspects of "cultural relief" for refugees and victims of trauma, providing them with hope for t
Jul 07,2021
AMMAN — Youth music groups hope to form a key part of Jordan's musicscape.