You are here
Local elections slated for August 15
Decision follows King's directives to hold polls
By JT - Feb 13,2017 - Last updated at Feb 13,2017
AMMAN — The Independent Election Commission's (IEC) Board of Commissioners on Monday decided to conduct the municipal and governorate council elections in all the Kingdom's constituencies on August 15.
The decision followed one by the Cabinet earlier in the day to conduct the elections as stipulated in the municipalities and decentralisation laws, the Jordan News Agency, Petra, reported.
His Majesty King Abdullah on Sunday met with the IEC's president and members of board of commissioners and directed the government to conduct the municipal and governorate council elections and to extend "full support" to the commission in supervising and managing the projected polls.
The King also called for intensifying the awareness campaigns on the decentralisation project and the election mechanisms, underlining in this regard the importance of coordination and cooperation among various state institutions.
IEC President Khaled Kalaldeh stressed the commission's readiness to administrate and supervise all election stages, and to improve its performance in applying the best organisational practices in cooperation with stakeholders.
In its Monday session, the Council of Ministers decided to form a ministerial committee to follow up on all the details related to holding the elections and on providing the IEC with all support necessary to conduct the elections under high levels of integrity and transparency, Petra added.
IEC sets the date of holding the municipal and governorate council elections in accordance with Article 34 of the Municipalities Law and Article 12 of the Decentralisation Law, which stipulate that the Cabinet decides to conduct these elections and the IEC sets the date. Then, the decision is published in the Official Gazette.
Article Six of the Decentralisation Law stipulates that the governorate council shall be composed of a number of members and it shall have the legal personality with financial and administrative independence.
The law allows the government to appoint 25 per cent of the new councils. Governorate councils will be elected for a four-year term to endorse strategic plans, budgets, infrastructure and service projects. The prime minister's office holds the power to dismantle elected councils and call for new elections, or postpone elections.
Related Articles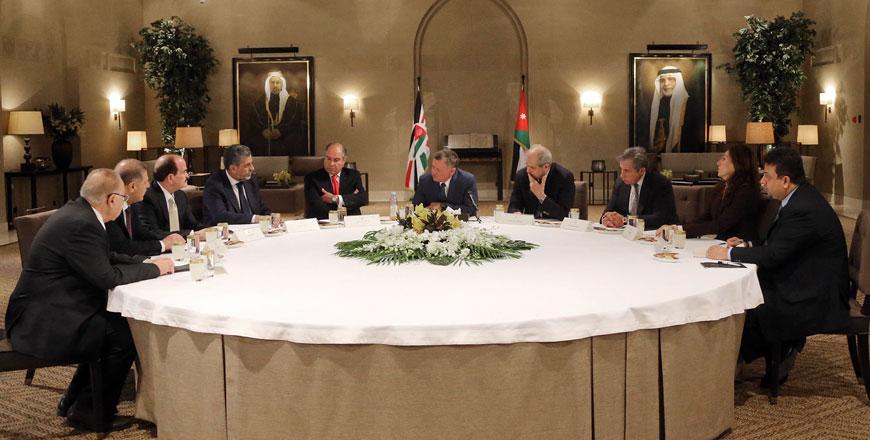 Feb 12,2017
AMMAN — His Majesty King Abdullah on Sunday directed the government to conduct the municipal and governorate council elections. During
May 07,2014
The Independent Elections Commission (IEC) should continue to build on its previous accomplishments in preparing for and supervising parliamentary elections, Prime Minister Abdullah Ensour said on Wednesday. 
Jul 09,2017
AMMAN — Executive instructions on campaigning for the governorate council elections stipulate that campaigning shall begin, as of the starti
Newsletter
Get top stories and blog posts emailed to you each day.