You are here
'Jordanians spend JD500m on tobacco every year'
By Dana Al Emam - Feb 18,2015 - Last updated at Feb 18,2015
AMMAN — Jordanians spend over JD500 million in cash on tobacco every year, while the indirect costs are estimated at over JD2 billion, according to the Jordan National Anti-Smoking Society.
Jordanian families annually spend an average of JD424 on tobacco, which exceeds their spending on vegetables or dairy products, the society's president, Mohammad Shreim, said in a phone interview with The Jordan Times.
Smoking is an "epidemic" that is not yet listed among the health priorities of the local and regional community, according to Shreim, who added that the habit is not receiving enough attention as a major threat to health and quality of life.
"There is a dire need for a comprehensive set of cultural, educational and legislative measures that further educate the public on the dangers of smoking and enforce the Public Health Law," he said, highlighting the role of media outlets in spreading awareness.
Increasing prices of tobacco products alone will not curb smoking if not accompanied by an "effective" set of regulations, Shreim argued, but it can curb smoking among children.
He called for engaging smokers in the fight against tobacco.
"It is not a struggle against smokers… we want them to quit because we love them," Shreim noted, adding that membership in the society is open to smokers and non-smokers alike.
He called on families, teachers and religious preachers to ask themselves whether they are doing what it takes to protect the new generation from smoking, adding that international studies reveal that almost all drug addicts are smokers.
"Studies show that 37 per cent of those with middle school education in Jordan are smokers, while 28 per cent of holders of diplomas or higher degrees are smokers," he said, citing an inverse relation between education levels and the prevalence of smoking.
Passive smoking
Fifty-four per cent of young men and women in Jordan are exposed to second-hand smoke in their homes, while 51 per cent are exposed to passive smoking in public areas.
The Public Health Law, which prohibits smoking in public places, started gradually in early 2009. The law was enforced in shopping malls and Queen Alia International Airport in March 2009 and in fast-food restaurants in June.
According to the law, smoking is prohibited in hospitals, healthcare centres, schools, cinemas, theatres, libraries, museums, public and non-governmental buildings, public transport vehicles, airports, closed playgrounds, lecture halls and any other location to be determined by the health minister.
The law also stipulates that any person caught smoking in a public place is subject to between one week and one month imprisonment or a JD15-JD25 fine. The same penalties apply to those who sell cigarettes to minors.
"Smoking in public areas is a clear and unacceptable violation of the rights of others to remain healthy," Shreim said, adding that public places are internationally defined as places where two individuals meet, without specifying the physical space.
He noted that many children start smoking in imitation of smoking family members, and the "epidemic" usually starts spreading between nine and 12 years of age.
Statistics
Smokers constitute up to 36 per cent of Jordan's population, with a wide prevalence of tobacco consumption among young people and those at "the age of productivity", according to a recent study by the society.
"Fifty-five per cent of adult males and 8 per cent of adult females in Jordan are smokers," Shreim said, criticising the social perception that smoking argileh is "less harmful" than smoking cigarettes.
"Up to 90 per cent of lung cancer patients are smokers and around 80 per cent of all lung diseases are caused by smoking as well," he noted.
Smoking cigarettes leads to lung cancer, while smoking argileh is a major contributor to mouth, throat and oesophageal cancers, according to Shreim.
Smoking a single argileh is equal to smoking 15 to 40 cigarettes, depending on its type, he said.
Moreover, smoking during pregnancy and exposure to passive smoking leads to the delivery of underweight babies. "The growth and development of these babies are affected. Their intelligence and immunity are below average as well," he said.
Shreim highlighted the Senate's "civilised" initiative to ban smoking during its sessions, calling on other public and private institutions to adopt similar measures.
Related Articles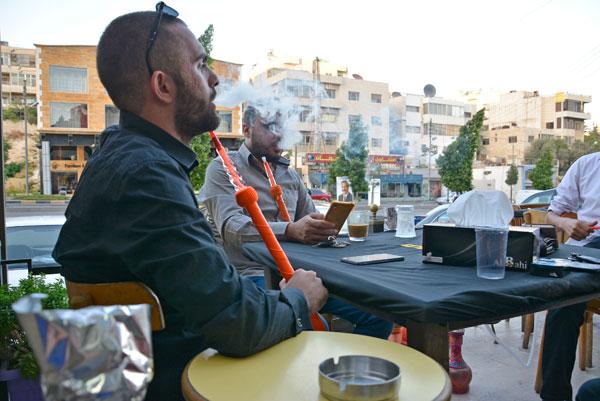 Aug 21,2016
AMMAN — Only 28 per cent of argileh (water pipe) smokers in Jordan want to quit, compared to over 70 per cent of cigarette smokers, a health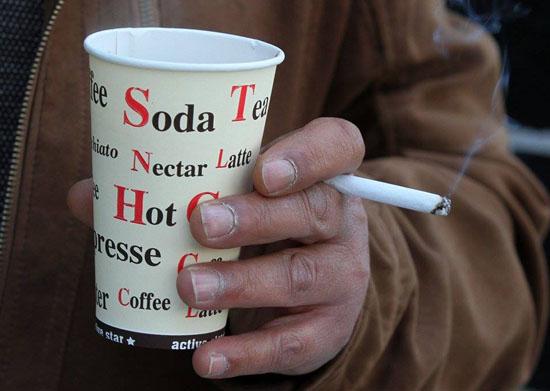 Apr 16,2015
Jordanians annually spend JD508 million on tobacco, which is enough to build eight hospitals, Jordan National Anti-Smoking Society President Mohammad Shreim told the Jordan News Agency, Petra, on Thursday.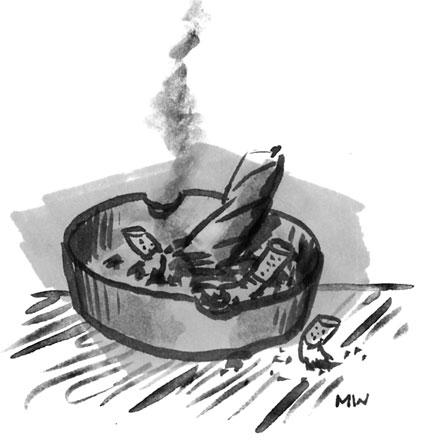 Jun 16,2016
AMMAN — For smokers who are fasting for Ramadan, excessive intake of tobacco after breaking the daily fast can have a "sudden and direct imp