You are here
Jordanians underestimate risks of smoking argileh — experts
By Dana Al Emam - Aug 21,2016 - Last updated at Aug 21,2016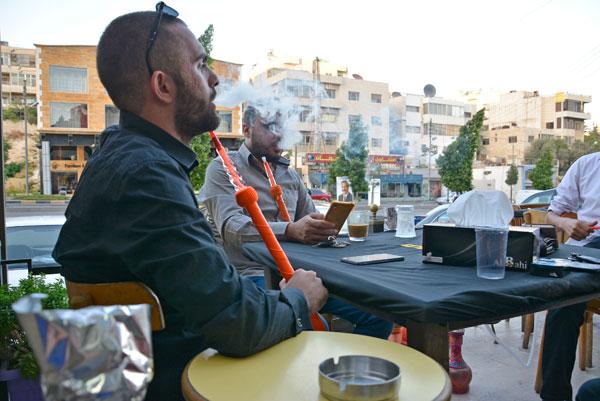 A single session of argileh smoking can be as damaging to health as smoking between 3 and 10 packets of cigarettes (Photo by Amjad Ghsoun)
AMMAN — Only 28 per cent of argileh (water pipe) smokers in Jordan want to quit, compared to over 70 per cent of cigarette smokers, a health expert said on Sunday.
Feras Hawari, director of the cancer control office at the King Hussein Cancer Centre, attributed this gap to a popular "misconception" that smoking argileh is less harmful than smoking other types of tobacco products, like cigarettes.
According to Hawari, a single session of argileh smoking can be as damaging to health as smoking between 3 and 10 packets of cigarettes.
"Smoking argileh exposes the body to additional toxic materials that are not present in cigarettes," he told The Jordan Times, citing the mixture of glycerol, preservatives and rotten fruit as additional health hazards.
Coal, used to heat the argileh, is "extremely toxic" and releases up to 100 parts per million carbon monoxide emissions, according to the physician, who added that such emissions could cause asphyxiation among smokers as well as affecting passive smokers.
"Smokers think that water in the argileh filters the smoke, while in fact it only filters up to 3 per cent of the substance released from the combustion," he said, highlighting that infections could be spread by passing around smoking pipes.
Smoking argileh is particularly dangerous as it is most prevalent among young people, said Mohammad Shreim, the president of the Jordan National Anti-Smoking Society.
Around 23 per cent of Jordanians between the ages of 13 and 15 smoke argileh, he added.
One in every 10 adults smoke argileh in Jordan, Shreim noted, adding that up to 95 per cent of lung cancer cases are caused by smoking.
While lung cancer is common among cigarette smokers, other types of cancer are prevalent among argileh smokers, including mouth and tongue cancer.
Hawari noted that the majority of argileh smokers are women and children, calling for stricter implementation of the Public Health Law, especially on underage smokers.
The law prohibits smoking in hospitals, healthcare centres, schools, cinemas, theatres, libraries, museums, public and non-governmental buildings, public transport vehicles, airports, border crossings, stadiums, closed playgrounds, lecture halls, Internet cafés, tourism buildings and any other similar locations.
Shreim agreed on the need for more stringent law enforcement, calling for a comprehensive anti-tobacco strategy based on the World Health Organisation's recommendations and the experiences of pioneering countries in tobacco control.
"It is very important to increase the prices of cigarettes to curb smoking among children who usually start smoking between the ages of 9 and 12," he told The Jordan Times.
Jordanians spent over JD600 million on tobacco products last year, said Shreim, who noted that the figure excluded additional indirect expenses.
Around 30 Jordanians die because of smoking every week, he added.
Related Articles
Feb 18,2015
Jordanians spend over JD500 million in cash on tobacco every year, while the indirect costs are estimated at over JD2 billion, according to the Jordan National Anti-Smoking Society.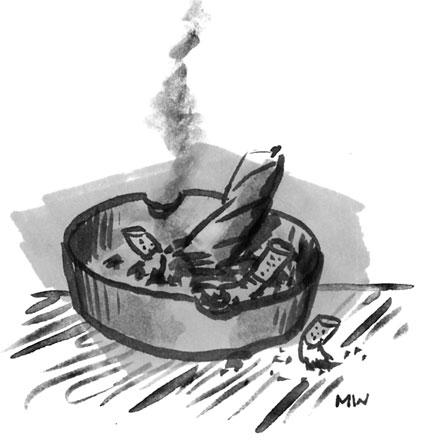 Jun 16,2016
AMMAN — For smokers who are fasting for Ramadan, excessive intake of tobacco after breaking the daily fast can have a "sudden and direct imp
Feb 25,2017
AMMAN — Nineteen cafes were closed down in Amman in January after being caught serving argileh to minors, as the Greater Amman Municipality