You are here
Jordanians protest US embassy move
By Muath Freij - May 15,2018 - Last updated at May 15,2018
AMMAN — Jordanians gathered near the US embassy in Amman on Monday to condemn the opening of the US embassy in Jerusalem.
Protesters held their event at the time of the official ceremony that was held in Jerusalem to mark the opening of the US embassy.
Participants shouted slogans to condemn the move of the embassy and burned the Israeli flag.
Hisham Alqam, one of the participants, said they gathered near the embassy to protest because "this is [an] illegal decision."
"We want to send a message to Palestinians in Gaza that we stand by them. Whatever decision is taken it will not change the historical fact that Palestine is Palestine and Jerusalem is Jerusalem for its owners the Arabs, Palestinians, Muslims and Christians," he added.
Abdul Majeed Dandees, another protester, said they wanted to show support for the Palestinian people "who still carry the banner of the Arab and Muslim nation's legacy".
"They show how they are attached to their rights against this ugly Zionist and US aggression that is committed against the people of Gaza. We salute the souls of the martyrs who sacrificed their blood for the sake of Palestine," he told The Jordan Times.
Today's protest, Dandees said, showed that Jordanians are supporting and standing with Palestinians.
Jamil Al Nimri, a former member of the Parliament, said Monday's ceremony of the opening of the US embassy in Jerusalem will damage the peace process.
"This event shows our anger against the US' step. American interests will be greatly affected in the Arab and Islamic world following this move," he added.
The great number of deceased people in Gaza is a highlights the criminal acts and aggression against the Palestinian people.
Related Articles
Jan 20,2018
AMMAN — Around 70 people gathered outside the US embassy in Amman on Saturday to protest against the visit of US Vice President Mike Pe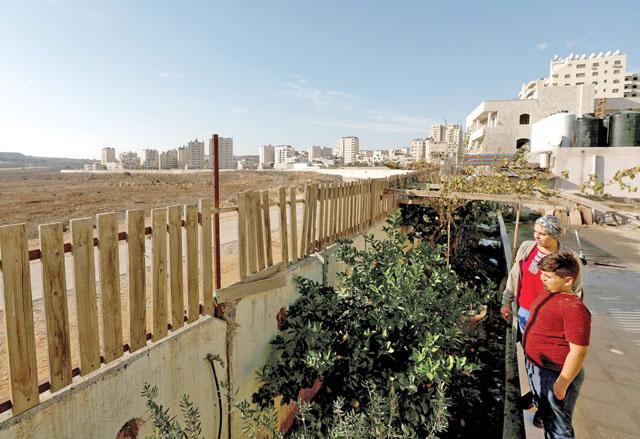 Nov 10,2017
OCCUPIED JERUSALEM — Kafr Aqab is no one's dream destination: the overcrowded neighbourhood separated from adjacent East Jerusalem by Israel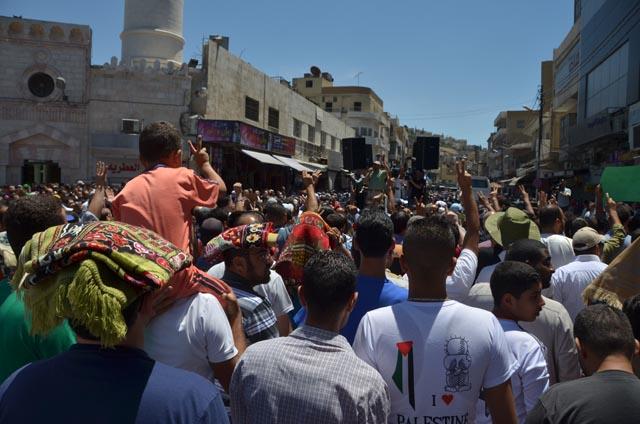 Jul 19,2014
Some 600 protesters marched in downtown Amman on Friday in an expression of solidarity with Gazans.
Newsletter
Get top stories and blog posts emailed to you each day.