You are here
Jordanian delegation takes part in Bonn int'l conference on climate change
'We have done our homework and now it is the turn of the donor countries to do theirs'
By Hana Namrouqa - Nov 06,2017 - Last updated at Nov 07,2017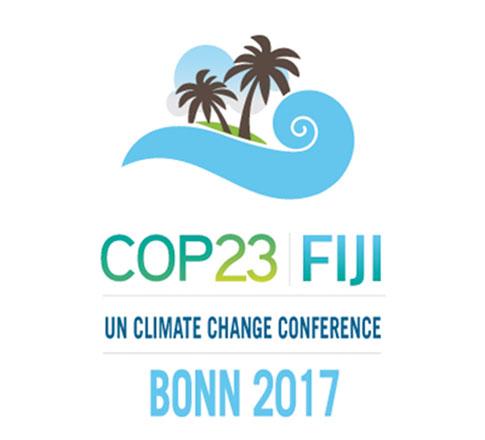 BONN — A Jordanian delegation headed by Minister of Environment Yaseen Khayyat is currently participating in the global negotiations on environment at the 23rd session of the Conference of the Parties (COP 23) in Bonn, Germany.
The delegates aim to come out of the international conference with a "clearer" financing method of climate change mitigation and adaptation projects, in addition to stronger pledges from donor countries.
Ministry of Environment Secretary General Ahmad Qatarneh said that, without proper financing, developing countries like Jordan cannot do their part in fighting climate change.
"The financing mechanism of resilience boosting and mitigation projects is still unclear. We expect that donor countries will announce clear financing plans as the conference proceeds," Qatarneh told The Jordan Times on the sidelines of the conference.
The government official highlighted that Jordan has prepared and submitted four national communications to the United Nations Freamwork Convention on Climate Change in addition to a Biennial Update Report (BUR).
"We have done our homework and now it is the turn of the donor countries to do theirs," Qatarneh underscored
Jordan's first BUR, which was released last week, provided an update on greenhouse gas emissions, mitigation actions and constraints and gaps related to environmental change. It also included an outline of the support needed.
Jordan is categorised as a low carbon-emitter nation, with official figures indicating that the country contributed27,997.73 Gg of CO2eq or 27.99 million tonnes (Mt) of CO2eq of greenhouse gases to the atmosphere in 2012.
Although not a main contributor to climate change, officials and local scientists say that the country is being affected by the issue.
Jordan's 2013-2020 Jordan Climate Change Policy suggests that the country will witness a 1 to 4°C increase in temperatures and a 15 to 60 per cent decrease in precipitation. Both changes could in turn have a serious impact on the Kingdom's natural ecosystems, river basins, watersheds and biodiversity.
Meanwhile, a study carried out by the Stanford University and the Ministry of Water and Irrigation in 2015 indicated that climate change over the past two decades had caused a drastic drop in rainfall, prolonging dry spells in Jordan.
Related Articles
Nov 12,2017
BONN — Ongoing global negotiations at the Conference of the Parties (COP 23) in Bonn are "so far positive" and in favour of the demands of t
Oct 29,2017
AMMAN — Jordan on Sunday announced its First Biennial Update Report (FBUR) to the United Nations Framework Convention on Climate Change, whi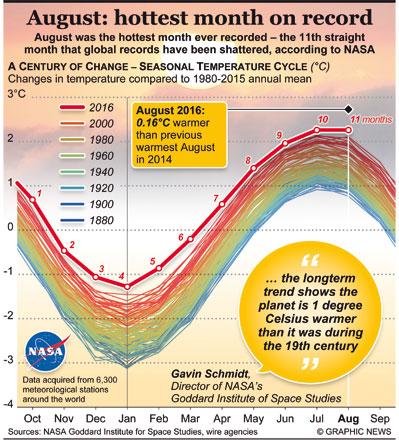 Nov 15,2016
AMMAN — Jordan, alongside 195 countries, is taking part in the Conference of the Parties (COP22) on climate change being held in Marrakesh,
Newsletter
Get top stories and blog posts emailed to you each day.