You are here
Green Climate Fund is 'not a bank' — environment activists
By Hana Namrouqa - Nov 12,2017 - Last updated at Nov 12,2017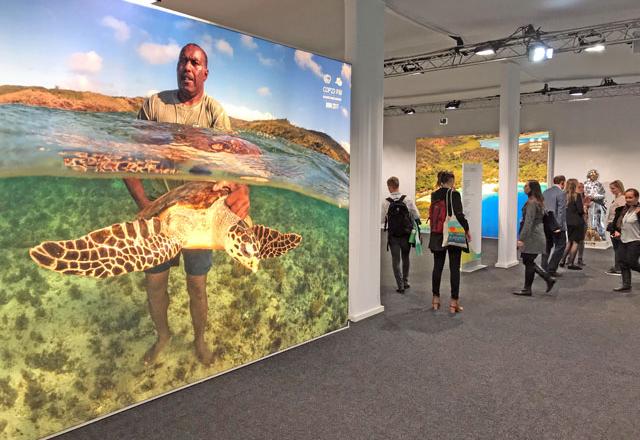 Delegates walk past a poster showing a man holding a turtle and other photos from the Pacific Islands during the COP23 UN Climate Change Conference 2017, hosted by Fiji but held in Bonn, Germany, on Friday (Reuters photo)
BONN — Environment campaigners at the ongoing 23rd session of the Conference of the Parties (COP23) in Bonn warned developed countries against treating the Green Climate Fund (GCF), as a bank when developing countries request financing for projects on adaptation and mitigation of climate change.
The Friends of the Earth International said that they rejected giving out loans to developing countries to implement projects for the adaptation on climate change.
"They [developed countries] are treating the GCF as if it was a bank, but it is not. It is a fund for transformation for developing countries and for adaptation… and adaptation cannot be funded by loans… all developing countries are entitled to finance," Meena Raman of Friends of the Earth Malaysia said at a press conference held on the sidelines of the COP23.
The GCF is a new global fund created to support the efforts of developing countries to respond to the challenges of climate change.
It helps developing countries limit or reduce their greenhouse gas emissions and adapt to environmental change while seeking to promote a paradigm shift to low-emission and climate-resilient development, taking into account the needs of nations that are particularly vulnerable to climate change impacts, according to its website.
The fund was set up by the 194 countries who are parties to the United Nations Framework Convention on Climate Change (UNFCCC) in 2010, as part of the convention's financial mechanism, according to its website, which indicated that when the Paris Agreement was reached in 2015, the GCF was given an important role in serving the agreement and supporting the goal of keeping climate change below 2ºC.
Meanwhile, Mary Church of Friends of the Earth Scotland underlined the importance of using global conferences, such as COPs, for climate action in each country.
"We urge civil societies and environment campaigners to hold governments into account, to change treaties that restrict real transformation from happening on the ground," Church noted.
Related Articles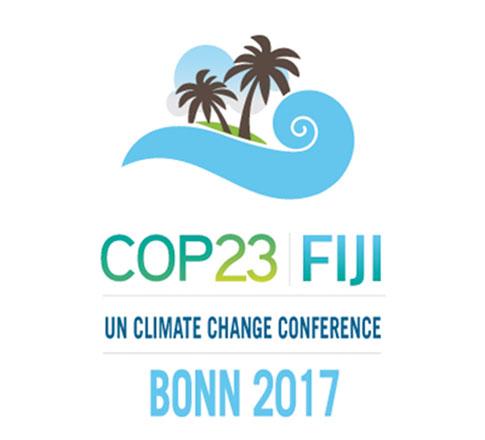 Nov 06,2017
BONN — A Jordanian delegation headed by Minister of Environment Yaseen Khayyat is currently participating in the global negotiations on envi
Nov 12,2017
BONN — Ongoing global negotiations at the Conference of the Parties (COP 23) in Bonn are "so far positive" and in favour of the demands of t
Oct 27,2016
AMMAN — Climate change jeopardises the survival of small- and medium-sized enterprises (SMEs), which make up 98 per cent of Jordan's busines
Newsletter
Get top stories and blog posts emailed to you each day.