You are here
Gov't to combat corruption 'regardless of persons involved'
More raids carried out in tobacco factory case
By Ahmed Bani Mustafa - Jul 22,2018 - Last updated at Jul 22,2018
AMMAN — The government on Sunday called on the public to provide the concerned agencies with any information related to an illegal tobacco production and smuggling case, which has grabbed headlines and social media over the past two days.
The case was discussed for the first time at the Lower House when two MPs asked the government about companies who allegedly smuggled equipment to produce tobacco and sell it on the local market.
In remarks to The Jordan Times on Sunday, State Minister for Media Affairs Jumana Ghunaimat said that the relevant agencies have carried out two new raids on suspected facilities, in addition to 10 raids that were announced previously.
Ghunaimat reiterated the government's insistence on arresting all suspects involved, noting that the concerned bodies were carrying out a comprehensive investigation to identify the persons involved and bring them to justice.
On pointing fingers of accusation on social media at certain politicians and lawmakers, who included Lower House Speaker Atef Tarawneh and others, claiming they are involved in the case, the minister described these posts as groundless smear campaigns involving character assassination.
"People have the right to comment and to get updated on the case, but the government has the right to take its time to provide accurate information."
For his part, Prime Minister Omar Razzaz was quoted as voicing determination to fight corruption regardless of the clout and status of those involved.
In a telephone interview with a local news website, Razzaz reportedly said that since his designation by His Majesty King Abdullah, he has had a "green light" and free hand to combat graft.
Regarding the tobacco case, the premier told Sarayanews.com that "this time no mediation will be accepted", according to the website.
Commending some people's cooperation in the case, Razzaz said that "people have been contacting the government not for mediation but to provide information".
On other alleged corruption cases, Razzaz said that the government would give priority to the fight against corruption, as "it is not fair to increase taxes on citizens before handling the corruption files".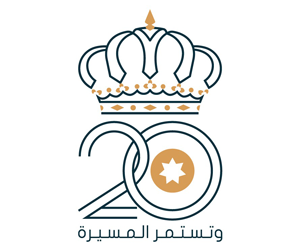 Newsletter
Get top stories and blog posts emailed to you each day.