You are here
Government continues dialogue over Political Parties Law
By JT - Apr 15,2019 - Last updated at Apr 15,2019
Minister of Political and Parliamentary Affairs Musa Maaytah meets with political party representatives to discuss funding on Monday (Petra photo)
AMMAN — The Minister of Political and Parliamentary Affairs Musa Maaytah on Monday continued meetings with political parties over the Political Parties Law.
Maaytah met with secretaries general of the coalition of centrist parties and went over various issues related to financing the parties, the Jordan News Agency, Petra, reported.
Head of the coalition and Secretary General of the Justice and Reform Party Nathir Arabiyyat commended the government's efforts to encourage parties with shared goals to merge.
He added that such colaitions could help these parties enhance their presence in the political arena.
Arabiyyat also expressed the coalition's support for the government's openness and the dialogue approach it adopted to enhance the role of political parties.
He noted that merging parties should receive increased financial allocations equal at least to the parties' funding a year before merging.
Secretary General of the Fursan (knights) Party Ali Theeb called for strengthening the national internal front, according to Petra.
For his part, Maaytah said that the proposed amendments submitted to the parties include additional financial allocations for merging parties.
The minister highlighted that the main objective of a party is to participate in the country's political life and reach Parliament.
He also said that it is unacceptable to continue financing parties that do not participate in elections.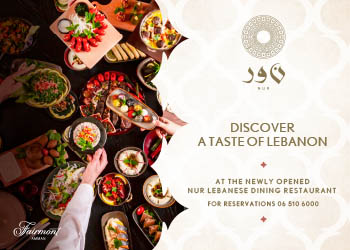 Newsletter
Get top stories and blog posts emailed to you each day.