You are here
Baladak street art project launches call for 2018 applications
By Camille Dupire - Feb 27,2018 - Last updated at Feb 27,2018
The street art festival brings together artists from Jordan, the region and Europe (Photo courtesy of Baladak)
AMMAN — Foreign visitors to Amman often recalled being mesmerised by the colourful works of art covering the walls of the capital, designed by local artists striving to beautify a "Lego looking city".
Most of these artworks are created during the yearly Baladak Street Art Graffiti festival organised by Al Balad Theatre which this year partnered with the European Union National Institutes for Culture, the Greater Amman Municipality, National Paints, Umniah, FADA 317 and Amman Street Art.
"Baladak aims to turn the cities' streets into festive colorful sites where people celebrate their existence and freedom from all kinds of oppression," said Muath Isa'eid from Al Balad Theatre, adding "the festival seeks to reclaim the streets to their rightful owners: the people of the city. For this reason, our main target is the local community and neighbourhood, in addition to young street artists who have been pushed away by public authorities who believe that they own the city's streets and walls".
Scheduled to be held between May 5 and 10, Baladak 6th edition will federate graffiti artists from Jordan, the region and Europe under the theme of "people", the organisers said in a statement.
"The 'people' edition will explore the relationship between artists and people in the street by having artists draw portraits inspired by the people around them," said Mike V. Derderian, founder of FADA 317 and a noted Jordanian cartoonist, who added that "Baladak will select walls for the murals in various parts of the city to make sure that they are visible and accessible to all."
Inaugurated in 2013 as a street art project to empower citizens through street art, Baladak later became an official cultural event that aims to involve the local youth in the city's cultural life through different art forms.
"We believe this enhances youth's loyalty towards a culture that represents them and speaks their language. Art for All is a universal concept that emphasises the right of being exposed to art regardless of social levels and differences," said Isa'eid.
"Jordan's population has recently become more diverse than ever before as a result of the turmoil in neighbouring countries. We strongly believe that street art can be a very effective tool in communicating and resisting the multiple forms of oppression on various communities," Derderian stressed.
"Baladak mission is also to connect artists and enhance collaborative projects to leave a more creative imprint on the walls of our city," said Isa'eid, referring to the two-day technical workshop scheduled to be organised for selected artists for a period of four to six hours.
The five-day event will also offer aspiring young graffiti artists with little or no experience the chance to be part of Baladak Street Art Festival during which they will accompany experienced artists as they create their pieces around the city.
For Gaelle Sundelin, project manager at EUNIC which supports Baladak for the first time this year: "it is important to support the local art scene and help create collaborative platforms where Jordanian and European artists can share experiences and learn from each other. Graffiti artists in Jordan are tremendously talented and productive and we hope we can help them put Amman on the regional map of cities famous for their street art".
To participate in the event, artists should submit their application at http://al-balad.org/baladak2018/ before March 20, along with samples of their previous work and a suggestion of the piece they intend to produce for Baladak "People" Edition.
Related Articles
May 17,2017
AMMAN — A number of graffiti artists have teamed up to decorate the pale walls of Amman, presenting a number of outdoor artworks for Ammanis
May 16,2018
AMMAN — A wall in Amman's Sweifieh neighbourhood is bringing a piece of European history to local residents, through the recently painted mu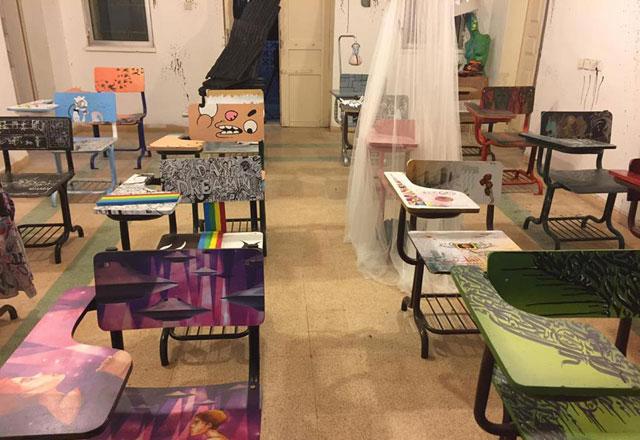 Dec 11,2016
AMMAN — A project has taken school desks from the classroom, where students start dreaming of their futures by scribbling their random thoug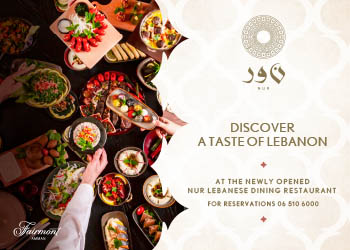 Newsletter
Get top stories and blog posts emailed to you each day.