You are here
All arrivals to Kingdom through airports, border crossings quarantined as of Monday — Adaileh
By JT - Mar 16,2020 - Last updated at Mar 16,2020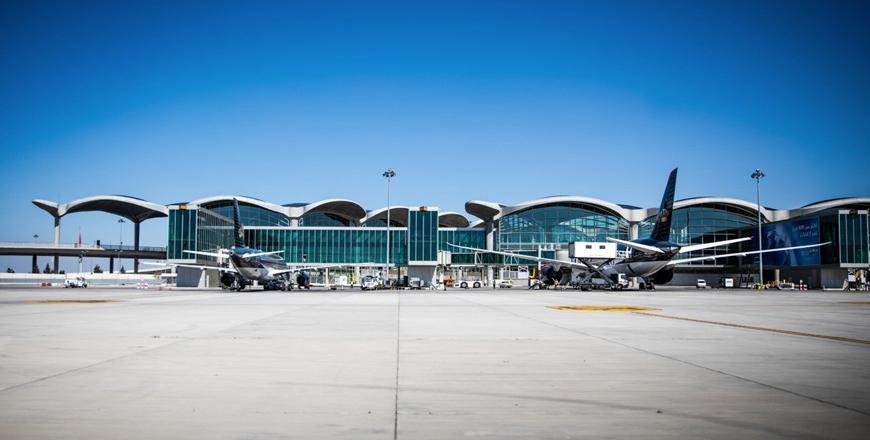 From Monday, all arrivals to the Kingdom via airports and border crossings are being quarantined at hotels in the Dead Sea area, Amman and Aqaba for 14 days (JT file photo)
AMMAN — Minister of State for Media Affairs Amjad Adaileh on Monday announced additional precautionary measures to take effect immediately to curb the spread of COVID-19 in the Kingdom.
The measures include imposing a 14-day compulsory quarantine for all arrivals to the Kingdom through airports and border crossings beginning on Monday. Hotels in the Dead Sea area, Amman and Aqaba have been designated as quarantine locations, the Jordan News Agency, Petra, reported.
During the 14-day quarantine, arrivals will be required to follow health measures approved by the Ministry of Health, the minister added.
Visiting quarantined individuals at the designated locations will be prohibited, according to Adaileh.
All quarantined individuals will be provided with necessities, including meals and any required medication, among other basic needs, the minister said.
He noted that, as a precautionary health measure, only officially authorised persons will be allowed to be present when incoming individuals arrive at airports and border crossings beginning on Monday, stressing that family, friends and others will be prohibited from receiving arrivals.
Arrivals will be provided with transportation to the designated quarantine locations, and will be able to communicate with their families, Adaileh said.
The minister stressed the importance of fully adhering to the preventive measures previously announced by the government, noting that the government "will not compromise in its enforcement of the law, and will take firm measures to ensure full compliance with preventive measures".
He noted that the government's firmness is due to its concern for the safety of citizens' health and its resolve to limit the spread of the coronavirus in Jordan.
Adaileh added that the government intends to approve more preventive health measures related to public transportation and the organisation of work in some facilities that will be announced later.
He appealed to national media outlets to obtain information from official sources and to continue as a "true partner" to the government in "conveying accurate information, raising awareness and aiding law enforcement".
Adaileh directed a message to both citizens and guests of the Kingdom, saying: "We count on your awareness and cooperation to overcome this global challenge together."
Also on Monday, King Hussein International Airport in Aqaba suspended all international flights to and from the airport until further notice, according to Nasser Majali, general manager of Aqaba Airports Company.
Majali told the Jordan News Agency, Petra, that the decision was made in accordance with government measures to combat the coronavirus.
The airport was scheduled to receive five flights on Monday from European countries to transport passengers departing from Aqaba to their countries, he said.
The general manager confirmed that all flights are for departures only, and that the airport will maintain two Royal Jordanian Airlines flights between Aqaba and Amman, in addition to air freight.
Newsletter
Get top stories and blog posts emailed to you each day.